If you own a laser printer, you will always want to search for and use the right toner cartridges that complement the printer so you can enjoy the best printing experience. The market is filled with a wide selection of replacement toner cartridges, which can often confuse and overwhelm many people.
However, this blog post can remove your fears and anxiety. We have put together the ultimate guide to choosing the best colour toner cartridges for your printer.
You may be surprised to learn that most consumers have no idea what a printer cartridge is, or whether it contains ink or toner powder. So as part of choosing the ideal printer cartridge for your printer, this post will help you to better understand what they are and what they can do.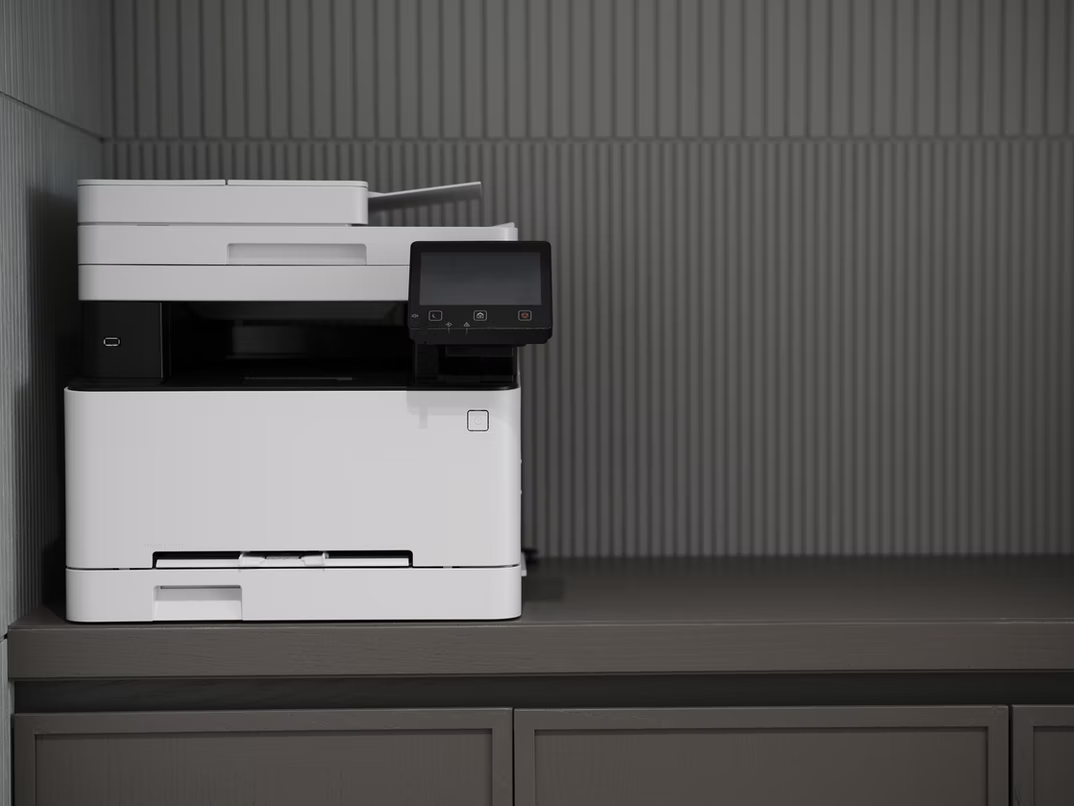 What Is a Colour Toner Cartridge?
Colour toner cartridges rely on laser technologies in the printer to use the toner dust, or powder, stored inside the cartridge. Toner dust, which is a refined form of plastic, is attracted to the paper and then melted and baked onto the paper as part of the printing process. If you have used a quality cartridge you will be holding high quality prints in your hands.
Colour toner cartridges come in four colours: black, magenta (reddish colour), cyan (blueish colour), and yellow. You need to have all four colour cartridges working to get a good result. A combination of these colours will produce the best printing results.
Apart from the quality of the colour they produce, printer cartridges are also judged by consumers according to yield, or the number of pages they can print.
Cartridges that have a higher quality and yield may be more expensive. Remember that not all printer cartridges in the market are the same. Some are better than others.
Risks of Using Poor-Quality Colour Toner Cartridges
Have you ever wondered why there is so much emphasis placed on using good quality colour toner cartridges? Here is a list of issues that cause a bad user experience from the use of poor-quality printer cartridges:
> Poor Colour Performance
The biggest problems consumers have from poor-quality cartridges are pages that have print defects including blotchy or streaky prints, and faded or uneven colours. The main component and function of a cartridge is the way it manages the colour toner inside. A correctly integrated toner will have a significant impact on the quality of your prints. Using less qualified cartridges will deliver ordinary or dissatisfactory prints—and a poor user experience.
> Inferior-Quality Toners Are Harmful to Humans
Another critical issue with inferior-quality toner cartridges is that they have been manufactured with materials and chemicals that are harmful to human beings. Using low-quality plastics in the casings and toners can impact the health of people who work next to, or near, a printer where such cartridges are installed. Toxic toner particles that escape the printer can be breathed in or create other environmental issues. Such printer cartridges are a hazard to our environment in more ways than one.
What Features Should Good Colour Toner Cartridges Have?
Look at the features of a good toner cartridge and get inspired to make informed decisions!
1. Strong Compatibility
Toner cartridges are made to suit the different sizes and models of a wide range of printers. When you purchase a toner cartridge for your printer, you must always match the numerical model of your printer with that of the toner cartridge. If you do not buy a cartridge that is compatible with your printer it most likely will not fit and will certainly not function. This can be an expensive mistake.
2. High Page Yield
As mentioned above, a toner cartridge's page yield refers to the number of pages it prints. This is an essential feature when choosing the best colour toner cartridge for your printer. This is especially true if you have a large print run, or your printer is used by many people in a demanding workplace. The best cartridges are those with higher page yields, i.e., at least 2,000 pages and above.
3. Good Colour Performance
Colour performance is a vital feature to consider when buying a colour toner cartridge. After all, the primary reason for purchasing a colour printer is to always produce premium quality prints with super colours. So you should purchase a cartridge that will; offer good colour performance as being the ideal choice.
4. High-Quality Chemical Toner Powder
Another significant feature to note is the quality of the chemical toner powder inside the cartridge you're purchasing. A bad quality toner powder adversely impacts the quality of your prints and the environment, leaving temporary or permanent damages. Conversely, printer cartridges filled with high-quality, chemical toner powders adopt an environmentally safe solution for both you as the user, and the world around you.
5. Stable Printing
Finally, the colour toner cartridge you buy must offer a stable printing experience. You want the cartridge to continue printing reliably and consistently during its life in your printer. You do not want it to leak toner powders into your printer that could cause damage to the printer, or a printer malfunction. Down time can be frustrating and annoying and could be expensive too if repairs are needed. You want your printer to run smoothly, quietly and continue to provide you with seamless quality from day one through to the last day when the cartridge eventually runs out. That's peace-of-mind printing we all want to experience.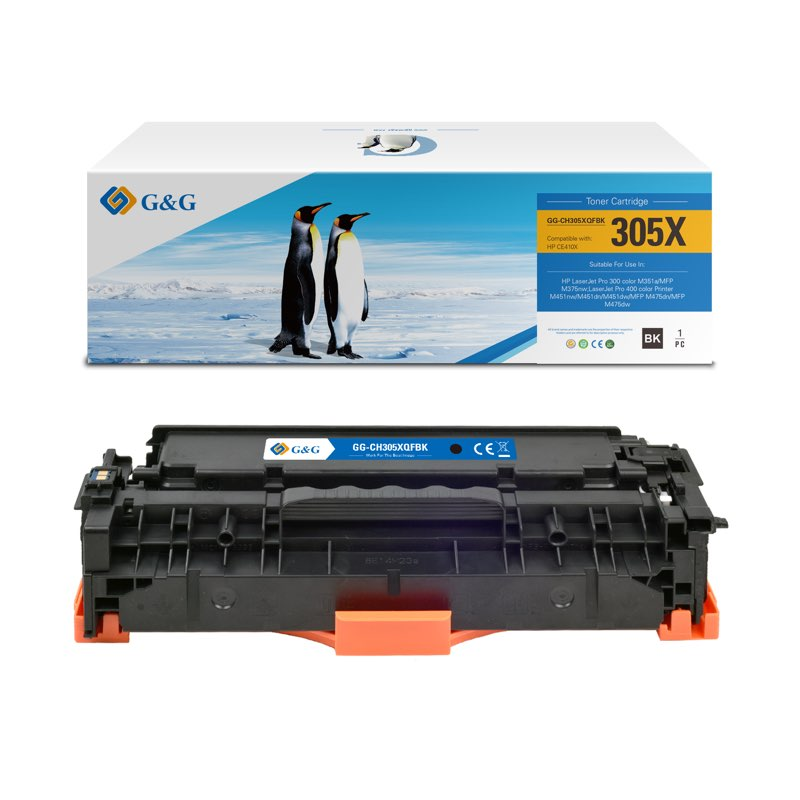 Buy Premium Colour Toner Cartridges with the G&G Brand
Now that you have read what makes a good colour toner cartridge, you must be asking, "How can I know if the cartridge I am buying will deliver all these good results: compatibility, colour performance, yield and stability? Where can I find a cartridge that integrates them all?"
Well, we have covered that for you at G&G. We pride ourselves in manufacturing the best quality colour toner cartridges that offer customers a flawless printing solution and experience. That's our promise.
We have a wide range of colour toner cartridges available for, and compatible with, a large range of different printers. Each is designed and engineered in perfect compliance with the following standards so they can work for you, no matter what printer you have:
premium colour performance with 100% realism and delicacy;

a user-friendly, easy and simple installation process that anyone can follow;

environment-friendly materials used to safeguard consumers'health and the ecological system;

compatible with the widest range of OEM brands/models of printers.

designed, patented and manufactured products with a quality guarantee.
So, what are you waiting for? Look at the range of colour toner cartridges we have and choose the one that matches your needs and printer today!
About G&G Images
G&G is your ultimate one-stop-shop that offers easy access to your desired printing solutions. From a wide range of printers available in all sizes and brands to the best quality cartridges in the stock, we aim to ensure you print the best!