Have you ever hesitated before pressing the "print" button, thinking that printing might be a waste of paper and other resources which conflicts with your environmental principles? However, printing does not mean environmentally unfriendly. Try these tips to print in a more eco-friendly way.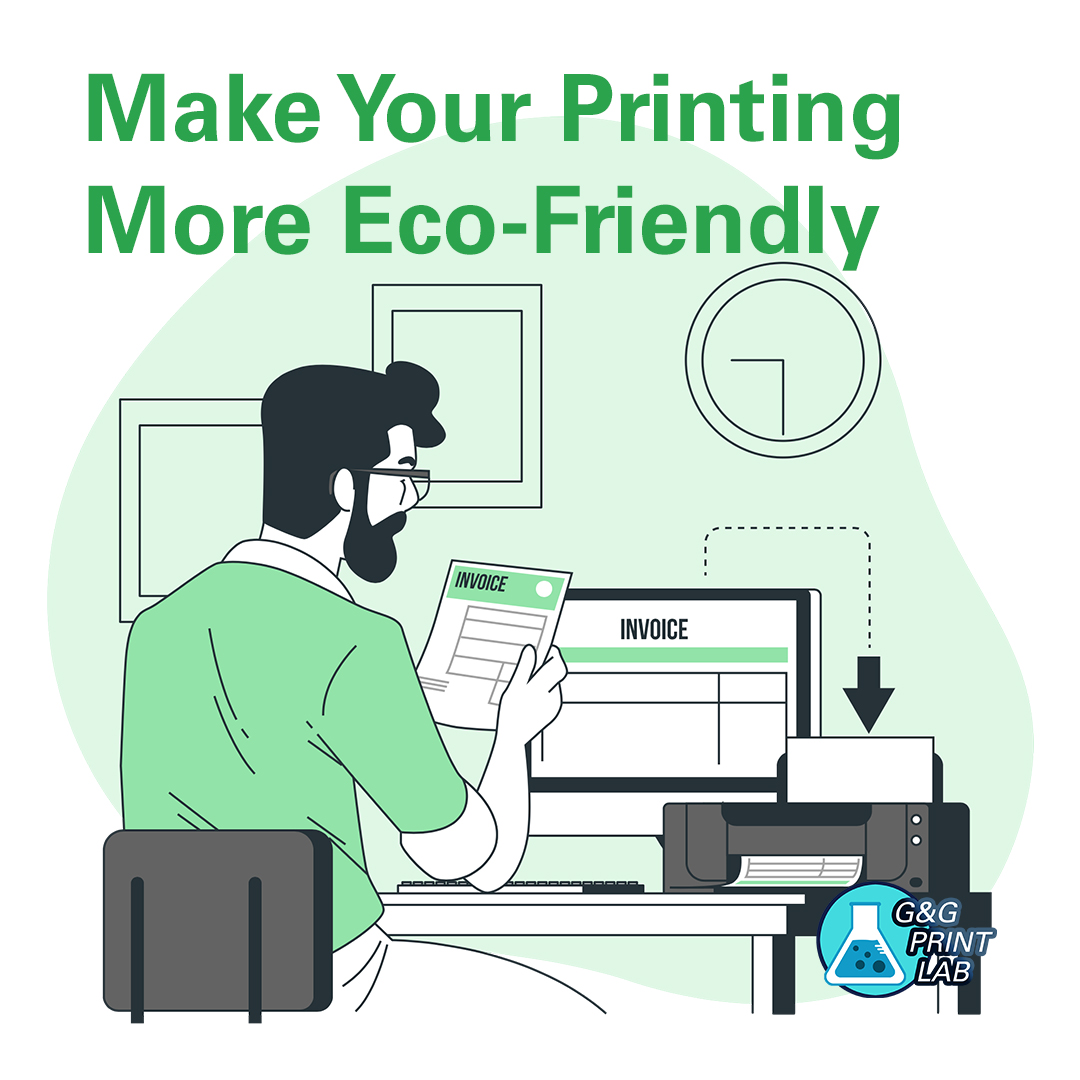 1. Choose Reliable Remanufactured Cartridges

Remanufactured cartridges are toner cartridges and ink cartridges that have been professionally cleaned and refilled with toner. We believe that if you're environmentally conscious, you might consider choosing this type of remanufactured products to reduce plastic wastes and environmental pollution. In addition, their prices are usually much lower than the original cartridges.

However, there are some unreliable providers that provide inferior remanufactured products. If you need more reliable remanufactured cartridges, G&G is a choice you mustn't miss! G&G remanufactured toner cartridges, for example, control quality through an industry-leading 12-step manufacturing process. From the intake of empties through the assembly to the inspection of the final finished product and its packaging, every process is strictly monitored by Quality Control experts. OEM quality without OEM price Tag, that's G&G remanufactured products!

Remanufacturing Toner Cartridges
1

Sort & Grade

All incoming raw materials are inspected by rigorous standards before production. Empties are sorted and graded by skilled technicians. Top-quality empties with shorter recycling cycle will be used to assure the quality.

2

Split & Clean

All empty cartridges are dismantled by specially designed tools. Empties are carefully cleaned to avoid toner contamination.

3

Matching Test

Extensive matching tests are conducted under different conditions to make sure all the components work well.

4

Parts Performance Test

All the key parts including OPC, wipe blade, doctor blade, magnetic roller and PCR are tested for replacement.

5

Automated Toner filling & vacuuming

Premium toner powder are filled automatically into the cartridges and then vacuumed to make sure the toner hoppers are perfectly sealed.

6

Sealing

Each toner cartridge is sealed with a sealing strip to ensure zero leakage.

7

Assembly

The components and parts are assembled by well trained technicians The cross check are in applied to ensure the quality of each process.

8

Chip Inspection

Make sure every cartridge is installed correctly and can be recognized easily.

9

100% Post Testing

Every cartridge is post tested on production line.

10

Appearance Inspection

The appearance of every cartridge is check by worker to make sure all parts installed well in cartridge.

11

Sampling Test

Every production batch is sampling tested at a 2% rate and the samples will undergo 200+ pages printing test.

12

Packaging

Each cartridge is heat-sealed in a light-proof bag to make sure the sensitive OPC is well protected before cartridge installation.

2. Purchase An Efficient Printer

Just like buying any other appliance, you can pay attention to the energy consumption of the printer. Low-energy devices will have less impact on the environment. You can also compare the specification of per-page print cost to determine which model will allow you to use the fewest volume of ink or toner powders —reducing waste while saving your money.




3. Keep A Watch On Printer Settings

Like the "draft mode" we mentioned in "Innovative Problem Solver: Reduce Printing Costs", you can select this option when printing less important documents for internal use. Choose "black ink only" to save on colored ink when you print a black and white document. Some thinner fonts can also reduce the use of ink and toner, such as Calibri and Cambria. Finally, you can choose double-sided printing to reduce paper waste. These printer settings can save you a lot of wastes over time.


4. Use recycled paper

If you need to print something, using recycled paper is the greenest solution. Do you know that it takes 19,000 gallons of water to produce one ton of new papers? Recycled paper consumes far less water than ordinary paper. Using recycled paper can also reduce carbon emissions. And, of course, it reduces the amount of paper going to landfills.




We hope the above tips for eco-friendly printing will be helpful to you. If you have any questions please feel free to contact us via marketing_center@ggimage.com