At
GGimage
, we understand that every customer is unique, and their printing needs vary. We firmly believe in providing tailored solutions rather than offering one-size-fits-all products. As a brand dedicated to meeting your specific requirements, we prioritize listening to you and gaining a deep understanding of your printing needs. Whether you seek
Brother ink cartridge compatible
products for personal use or your business, we are here to customize our offerings to your exact specifications. We're more than just a supplier; we are your committed partner in ensuring you have the best printing experience possible.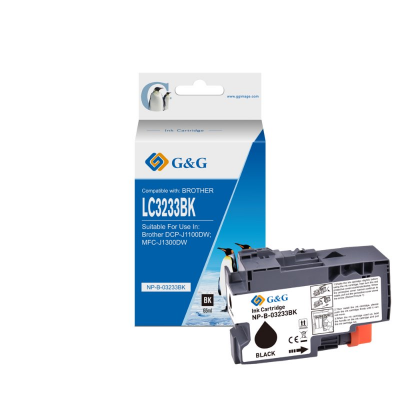 Customized Solutions for Your Needs
Our commitment to serving you goes beyond providing standard products. We recognize that your Brother ink cartridge compatible requirements may be unique, and we're ready to customize our solutions accordingly. Whether you need cartridges for personal projects or large-scale business operations, we can tailor our products to meet your specific needs.
Dedicated Support from Professionals
At GGimage, we take pride in our dedicated team of professionals who are always ready to assist you.We understand that navigating the world of ink cartridge compatibility can be complex, and that's why our experts are here to guide you every step of the way. Whether you're in the process of selecting the right cartridge compatibility solution or facing any printing issues, rest assured that we have you covered. Your satisfaction is our top priority, and our team is committed to ensuring a smooth and hassle-free experience.
Ethical, Respectful, and Honest Practices
Integrity is the cornerstone of our brand, and it permeates everything we do. We are unwavering in our commitment to delivering products and services with the utmost ethics, respect, and honesty. When you choose GGimage's Brother ink cartridge compatible solutions, you can trust that you are receiving products of the highest quality. Our business practices are transparent, fair, and built on a foundation of trust.
The GGimage Difference
GGimage stands apart in the world of Brother ink cartridge compatible. We combine the latest technology with a customer-centric approach to ensure that your printing needs are not just met but exceeded. With our customized solutions, dedicated support, and commitment to ethical practices, we are your reliable partner in the world of printing.
Conclusion
In conclusion, GGimage is your trusted partner for Brother ink cartridge compatible solutions. We go the extra mile to customize our offerings to your unique needs, ensuring a perfect fit for your printing requirements. Our team of professionals is here to support and guide you, making your printing experience seamless. When you choose GGimage, you choose a brand that values ethics, respect, and honesty. We are committed to providing you with the highest quality products and transparent business practices. Experience the GGimage difference in Brother ink cartridge compatibility solutions, and let us elevate your printing experience to new heights.