Have your eyes been caught with the re-engineered EverBrite Ink? Don't move away. Not only has EverBrite focused more on safety and sustainability, the 13-year-old brand also improved ink performance to help print what matters to you.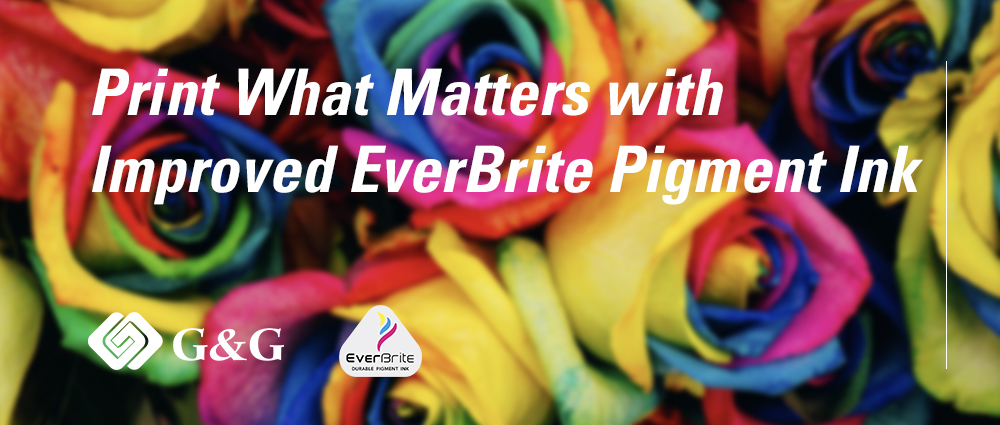 > Superior waterproofing, protecting important documents

It must have occurred to you that your important paperwork were splashed by liquids. For example, you may accidentally spill a glass of water at your office. Then the printed report nearby get wet and the key data become blurry. To handle unexpected things like this, using the waterproof ink to print is a good solution.



"With EverBrite ink, users don't need to repeat printing when the paper is splashed, because it can keep the good print quality after the splashing. Even when the paper is immersed into water for a long time, the texts and images will still be sharp and clear after drying." said Jarek Yang, senior product manager of Ninestar.

>Outperformed smudging resistance than other brand ink



Smudge test1 between EverBrite2 and other brand3

"It is very common that users forget to change the printer setting when they use new printing media, for example, use glossy coated paper but the printer is still operated with Normal (Default) Mode. In such situation, our ink still shows better smudging resistance than other brands'. It's worth mentioning this smudging test was run several minutes later after the testing pages were printed." Yang explained.

The EverBrite ink with improved performance is employed in G&G ink cartridges and G&G ink bottles.

To know more about Everbrite, please contact your sales manager or send email to info@ggimage.com.

1. The test was run by Epson Ecotank PX-S6710T under Normal" (default) Mode with Glossy Coated Paper;
2. Model of G&G: NPR-EIT08BK/C/M/Y(PG);
3. Model of other brand: IT08KA/IT08CA/IT08MA/IT08YA.