As the print industry continues to advance, importers, distributors and buyers continue to search for ways to stay ahead of the competition. One strategy that has proven successful is partnering with printer cartridge suppliers that offer consistent, quality cartridges, such as G&G. Those who partner with G&G can achieve high-profit margins and gain a competitive edge in the market.
According to G&G's current partners, the following reasons have helped them capture more market share become more profitable and to grow their businesses.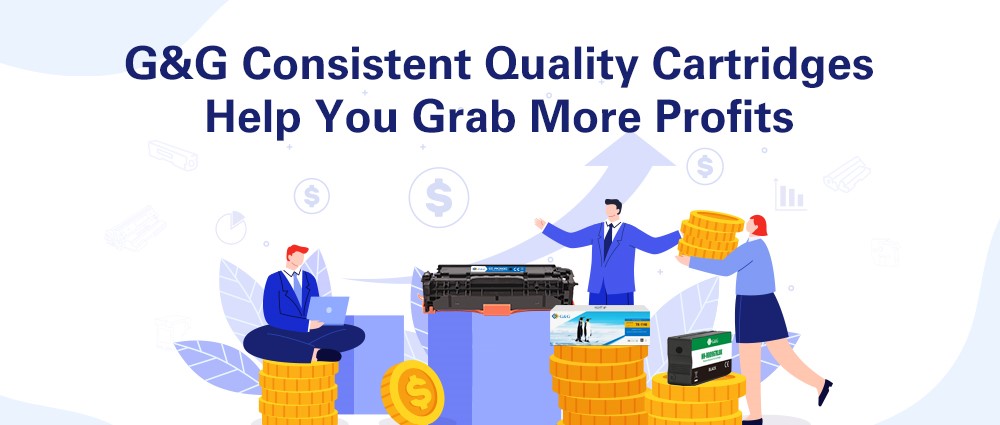 Trailblazing Automated Production Lines
In its search to find more cost-effective and consistent methods to the production of cartridges, G&G has developed a higher level of hybrid automated production than other third-party supply brands. Smart lines in the G&G factory dramatically improve production accuracy, while enhancing product consistency and stability. At the same time, human error is minimized. G&G is able to deliver a success rate of up to 99.6 percent for fully automated lines and 98.6 percent for semi-automated production lines.
Thanks to ultramodern innovation and advanced automation, G&G has reduced the risk of errors while improving the overall product quality. G&G's partners and customers are pleased with the improved efficiency and shipping because it reduces costs and increases the quality consistently, batch-to-batch.
Top-notch Lab Throughout the Industry
G&G is one of a few aftermarket cartridge manufacturers in China that has earned the rigorous CNAS Lab Recognition. This means all laboratory staff are professionally trained and the advanced equipment meets international quality, environmental and health standards.
By conducting thorough-paced testing and analysis of products in its advanced CNAS Lab, G&G can identify any defects in its products and make necessary improvements. In this way, G&G delivers consistent, flawless cartridges to meet or exceed customers' expectations, helping them boost sales and earn higher profits.
Compliances & Certifications
G&G always strives to deliver healthy and sustainable products which are in compliance with national standards. Until now, G&G has achieved all the necessary certifications to meet the standards and expectations of each of its clients.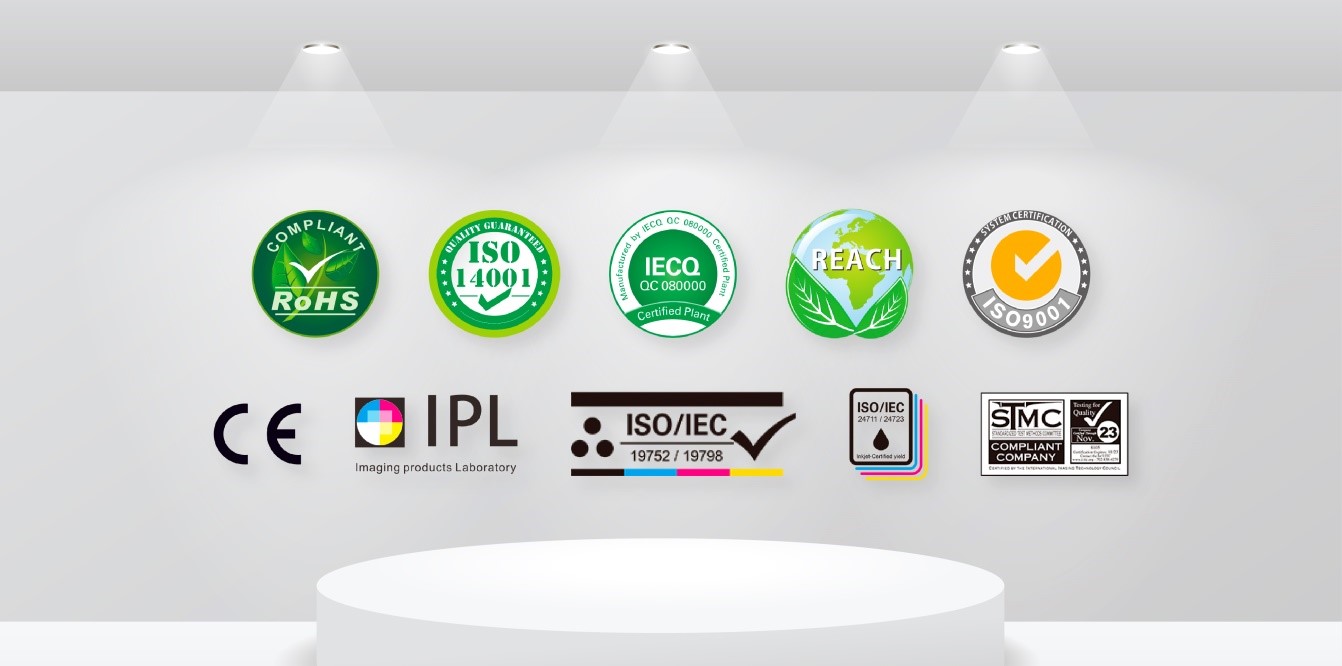 It is important for G&G's partners to use certified cartridges which provides them with protection from costly fines and legal issues. It provides the necessary confidence for them to stay ahead of the competition, expand their customer base, and enhance their reputation.