Lately, Ninestar has launched a new fully automated line for the production of patented toner cartridge alternatives for HP CF217/230/218/294 series and Canon 047/051 series. Up to now, Ninestar has operated five state-of-the-art automated production lines for toner cartridges, and most of Ninestar's ink cartridge production is now fully automated, which enable Ninestar to take the lead in aftermarket automation.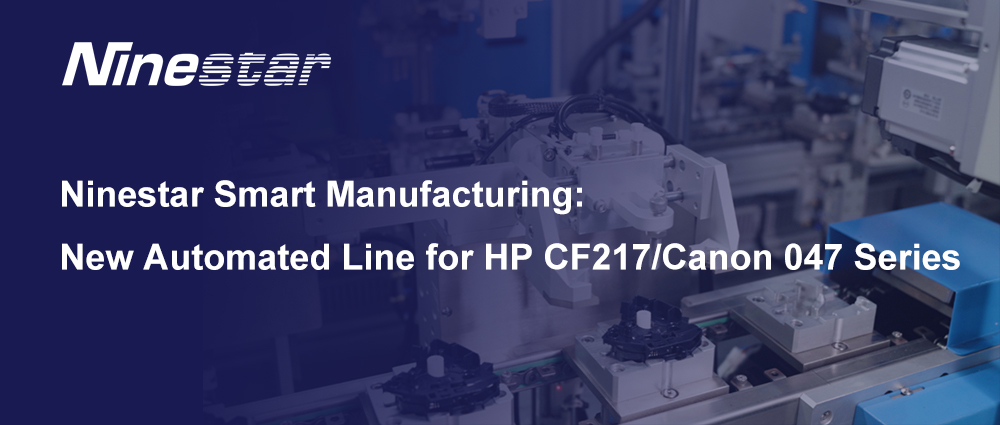 With over 2 million RMB investment in automation, the new line finishes mass production of 400 to 450 pcs toner cartridges per hour. Consisting of 34 assembly steps, the high-tech, high-threshold manufacturing provides stable, quality products and greatly reduces failure rates.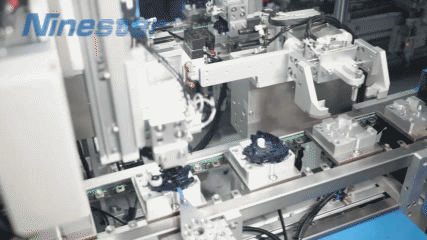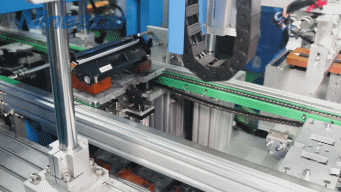 To fit your needs for the popular HP CF217/Canon 047 series products, Ninestar offers patented alternatives matched with the OEM printers:
>Patented workaround for HP/Canon dongle gear products
>Highly efficient automated production ensures consistent success rate higher than 98%
>Specially designed MR structure brings printing quality as well as OEM
>Increased-yield jumbo versions available
>RoHS & Reach compliant

To know how Ninestar smart manufacturing empowers its customers, click here.