Welcome to
ggimage
, your one-stop destination for premium printing solutions. At ggimage, we take pride in offering the best quality products and exceptional customer experiences through continuous innovation. In this article, we will explore our top-notch
Brother Ink Bottle
solutions and highlight how ggimage has become a trusted brand in the printing industry.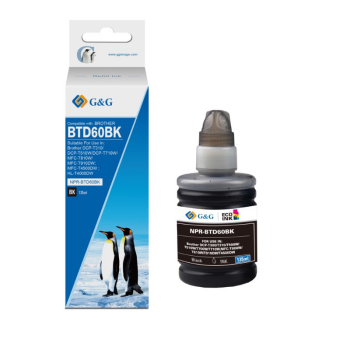 Brother Ink Bottle: Unveiling a New Era of Printing Precision
When it comes to achieving exceptional print quality and cost savings, the Brother Ink Bottle series stands as a testament to ggimage's commitment. These ink bottles have been meticulously crafted to seamlessly integrate with your Brother printers, ensuring a hassle-free experience while maintaining the integrity of your printed documents. Our Brother Ink Bottles are engineered to provide a consistent flow of high-quality ink, resulting in sharp and vibrant prints that leave a lasting impression.
Premium Quality and Sustainability
Our Brother Ink Bottles are crafted with utmost care, adhering to the highest quality standards. By utilizing advanced manufacturing techniques, we produce ink bottles that consistently meet OEM specifications. Not only do they provide impressive print results, but they are also eco-friendly. ggimage is dedicated to environmental preservation, and our ink bottles are part of our commitment to reducing our carbon footprint.
Wide Range of Compatible Models
ggimage offers a diverse selection of Brother Ink Bottles suitable for various Brother printer models. From the Brother DCP-T310 to the DCP-T710W, MFC-T810W to MFC-T910DW, and MFC-T4500DW, our ink bottles cater to an extensive range of printers. Each ink bottle is designed to deliver optimal performance, making it a seamless and reliable choice for your printing needs.
Affordable Printing Solutions
We understand the importance of cost-effective solutions without compromising on quality. At ggimage, our Brother Ink Bottles are competitively priced to fit your budget while providing outstanding results. With our ink bottles, you can experience premium printing at an affordable price, allowing you to save more without compromising on print quality.
Conclusion
In conclusion, ggimage is your go-to brand for high-quality Brother Ink Bottle solutions that guarantee optimal printing performance. As a premium global brand, we remain committed to innovation, sustainability, and customer satisfaction. By using ggimage's Brother Ink Bottles, you can rest assured that your printer will continue to deliver exceptional results with every print. Experience the difference with ggimage - your trusted partner for all your printing needs.