When it comes to printing your precious memories in vibrant colors, look no further than
G&G
Gloria
dye ink
. Designed specifically for photo printing, this dye-based ink offers an incredible range of vivid and expressive colors that will truly bring your photos to life. With excellent all-weather fastness, you can rest assured that your prints will remain stunning and fade-resistant for years to come.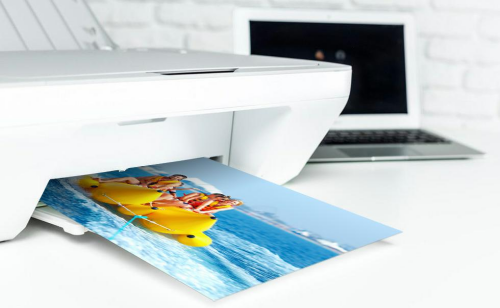 Unparalleled Color Quality
G&G Gloria dye ink sets new standards for color quality. Unlike other inks that rely on pigment particles to create colors, Gloria's unique formulation dyes the paper itself. This innovative technique ensures that each pixel on the paper surface is saturated with rich, vibrant colors. Gloria creates a super color gamut, or range of hues, when light reflects equally on the paper surface. The result is a super color gamut or a wide spectrum of vivid colors that truly pop. Whether you're printing landscapes, portraits, or anything in between, Gloria guarantees unmatched vibrancy, brightness, and overall density.
Professional-Grade Performance
Photography enthusiasts demand only the best from their prints, and G&G Gloria dye ink delivers on all fronts. Thanks to its advanced formulation, Gloria produces prints with incredible sharpness and detail, ensuring that every intricate nuance of your captured moments is faithfully reproduced. Whether you're printing on glossy or matte paper, you can be confident that Gloria will deliver professional-quality results every time.
Lasting Prints, Lasting Memories
Preserving your memories is essential, which is why G&G Gloria dye ink is engineered for long-lasting performance. With excellent all-weather fastness, your prints will resist fading, smudging, and water damage. Whether your photos are displayed in a photo album, framed on the wall, or shared with loved ones, you can trust that the colors will remain vibrant and true to life for generations to come.
Conclusion
In conclusion, G&G Gloria dye ink is the ultimate choice for anyone seeking stunning photo prints. Its superior color quality, professional-grade performance, and long-lasting durability make it a favorite among photographers and hobbyists alike. With Gloria, your photos and images will stand out with their vibrancy, brightness, and overall density. Trust G&G to bring your memories to life on paper. What's more, thank you for choosing G&G Gloria dye ink for your printing needs. As Thanksgiving Day approaches, we are grateful for your trust in our products. We wish you a joyful holiday season filled with beautiful prints and cherished moments.