At
G&G
, we are passionate about revolutionizing the textile industry through our high-quality digital ink solutions. Our
G&G ink
is specially formulated to enable the seamless transfer of printed images and designs onto synthetic fabrics. With compatibility across a wide range of printheads, including Epson, Kyocera, Starfire, Konica, and Ricoh, our dye sublimation inks offer exceptional performance and vibrant color reproduction.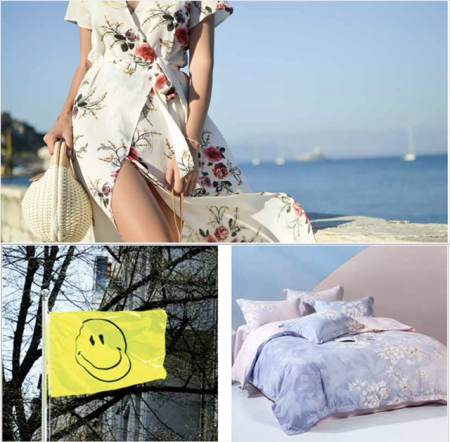 Superior Compatibility and Performance
When it comes to digital textile printing, the compatibility of ink with printheads is crucial. G&G's dye sublimation inks have been extensively tested and found to be highly compatible with popular printhead models such as Epson DX5, DX7, 5113, 4720, i3200, S3200, Kyocera KJ4B, Starfire 1024, Konica 1024, and Ricoh Gen5. This compatibility ensures smooth printing processes and optimal performance.
Unleashing Creativity with Remarkable Features
G&G ink stands out with its remarkable features that cater to the diverse needs of textile printing professionals. The stable ink formulation guarantees the safety of your printer's printheads, ensuring longevity and consistent results. Furthermore, our inks are durable and fast-drying, making them ideal for industrial production environments where efficiency is paramount. The extreme color density of G&G ink results in high color saturation images while minimizing ink consumption, providing both cost savings and impeccable print quality.
Expanding Horizons with Versatile Applications
G&G ink opens up a world of possibilities in the realm of digital textile printing applications. Our dye sublimation inks deliver exceptional quality, vibrant colors, and lasting durability. Whether you're looking to create customized gifts, transform interior spaces with personalized décor, or produce eye-catching display flags, banners, and bunting, our ink delivers outstanding results. With double-sided printing capabilities and excellent compatibility with light and low-coated paper, G&G ink allows you to explore a wide range of designs and materials. Additionally, our ink's excellent color fastness and smudge resistance (with proper post-treatments) ensure long-lasting and vibrant prints.
Conclusion
When it comes to unleashing the full potential of digital textile printing, G&G ink is the ultimate solution. Our dye sublimation inks offer superior compatibility with popular printhead models, ensuring seamless printing processes. With features such as stable formulation, durability, fast-drying properties, extreme color density, and environmental compliance, G&G ink provides unparalleled quality and performance. From customized gifts to interior decoration and captivating display materials like flags and banners, the applications for G&G ink are limitless. Choose G&G ink and embark on a journey of infinite possibilities in the world of digital textile printing.