When it comes to high-quality printing, the Canon Pixma series has earned its reputation as a top choice among consumers. At ggimage, we understand the importance of seamless printing experiences, which is why we offer the finest
Canon Pixma ink replacement
s. In this article, we will explore the benefits of
ggimage
's ink cartridges for Canon Pixma printers, guiding you through the process of finding the perfect ink replacement for your printing needs.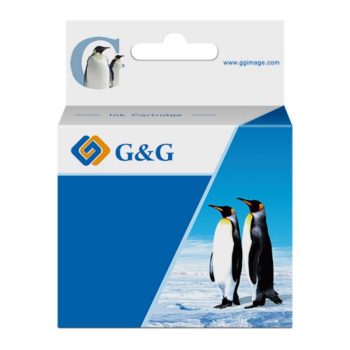 ggimage - Your Trusted Printing Solution
With over two decades of dedication to providing cost-effective, innovative, and sustainable print solutions, ggimage has become a trusted global brand. Our commitment to respecting Intellectual Property Rights (IPRs) of Original Equipment Manufacturers (OEMs) showcases our dedication to ethical practices. The ggimage logo, symbolizing trust with tightly clasped hands, reflects our core values of reliability and integrity.
Superior Quality Canon Pixma Ink Cartridges
Our compatible ink cartridges, designed for Canon Pixma printers, offer discerning business and home users a perfect balance between cost savings and top-notch printing quality. With the ggimage Canon Pixma Ink Cartridge, model NP-C-0450XLBK(PG), you can experience efficient printing without compromising on excellence.
Unleash the Power of Compatible Ink Cartridges
The NP-C-0450XLBK(PG) compatible ink cartridge from ggimage is a black ink cartridge with a page yield of 500, ensuring you can print more documents and photos with ease. The cartridge comes with a chip, making installation a breeze, and guarantees seamless compatibility with Canon PIXMA MG5440/5540/6340/6440/7140, MX924, and iP7240 printers.
ggimage's Commitment to Sustainability
As part of our "Going Green" initiative, ggimage actively reduces its carbon footprint by harnessing solar power and implementing water recycling in our production processes. Furthermore, we contribute to environmental conservation by planting trees in desert regions and remanufacturing used toner and ink cartridges through our close-the-loop recycling program.
Unrivaled Customer Experience
At ggimage, we prioritize earning your trust by delivering excellent customer experiences. We listen to your needs, offer prompt support, and continue to provide products and services that cater to your printing requirements. Our dedication to ethical practices ensures that we always interact with you honestly and respectfully.
Conclusion
In conclusion, if you seek a reliable and sustainable printing solution, look no further than ggimage's Canon Pixma ink replacements. Our commitment to delivering the best products, respecting IPRs, and going green makes us the ideal partner for your printing needs. Experience the power of ggimage's ink cartridges and elevate your printing experience today!