At
GGimage,
we embarked on an innovation journey in the year 2000, with a mission to transform the printing consumables market. Today, we stand proudly as a brand that offers cutting-edge solutions for your printing needs, while also upholding our commitment to respecting intellectual property rights (IPR) of original equipment manufacturers. In this article, I'll take you through our sustainable practices and introduce you to our flagship product, the HP
laser printer toner cartridge
.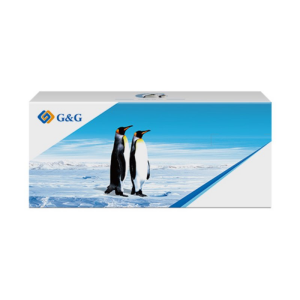 GGimage: A Legacy of Trust and Reliability
Our logo, depicting clasped hands, represents the unshakable bond we form with our customers. We've chosen the emperor penguin as our mascot, symbolizing resilience in the face of challenges while prioritizing environmental protection. These values of trust, reliability, and environmental responsibility are at the core of everything we do.
Shifting the Focus: "Your Image Matters"
For decades, our slogan, "Working for the best image," has embodied our dedication to delivering exceptional print experiences. However, now, "Your Image Matters" takes center stage, underscoring our unwavering focus on fulfilling the needs and requirements of our customers. We firmly believe that our high-quality printing solutions provide integrity to everyone who uses GGimage products.
GGimage's Green Initiative
At GGimage, the 'g' in our name not only stands for GGimage but also signifies our commitment to "going green" through sustainable practices. We actively reduce our carbon footprint through the use of solar energy and recycled water, demonstrating our dedication to environmental protection.Our closed-loop recycling program further underlines our environmentally friendly approach by remanufacturing used toner and cartridges, contributing to a greener planet.
Introducing GGimage's HP laser printer toner cartridges
Our flagship product, the HP laser printer toner cartridge from GGimage, model GG-PH2023XFM, is a game-changer in the world of laser printer toner cartridges. Designed to be compatible with HP Color LaserJet Pro M454dn, M454dw, MFP M479dw, M479fdn, and M479fdw models, this cartridge guarantees an exceptional printing experience.
With a page yield of up to 6,000 pages, it ensures longevity while maintaining top-notch output quality. The magenta cartridge also comes with a chip for seamless integration, making it the ideal choice for those who seek both performance and convenience in their printing needs.
Conclusion
In conclusion, GGimage stands as a brand that combines innovation, trust, reliability, and environmental responsibility. Our "going green" commitment ensures that your printing solutions not only meet your requirements but also contribute to a more sustainable future. With our HP laser printer toner cartridge, we're redefining the laser printer toner cartridge market, providing you with a high-quality, eco-friendly printing experience that truly matters.