At
GGimage
, we understand the crucial role that printer ink plays in achieving excellent printing results. That's why we offer a range of
printer ink bottles
meticulously designed to deliver exceptional printing quality. Our printer ink bottles are tailored to meet the needs of both business and home users, enhancing productivity and cost savings without compromising on quality. Whether it's for commercial documents, creative projects, or everyday use, our high-quality black ink ensures stunning prints every time.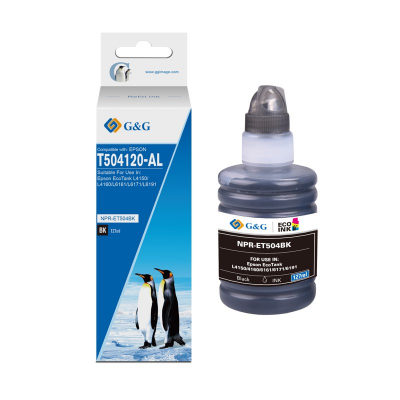 GGimage Printer Ink Bottles: Suitable for Brother Printers
We recognize that different printers require specific ink solutions, and for Brother printer users, GGimage has the perfect solution. Our Brother printer cartridge replacement BTD60BK is compatible with DCP-T710W, MFC-T810W, MFC-T910DW, MFC-T4500DW, and HL-T4000DW models. The NPR-BTD60BK ink bottle is your reliable choice for achieving consistent and high-quality printing. With GGimage, you can trust that your Brother printer will consistently produce outstanding results.
Cost-Effective Printing Solutions
GGimage understands the importance of cost-effective printing solutions without compromising quality. Our ink bottle is designed to provide a significant ink capacity of 135ml, ensuring that you can print more while saving costs. By choosing GGimage printer ink bottles, you not only achieve excellent print results but also optimize your print budget. We believe in making high-quality printing affordable for all.
GGimage Going Green - Our Environmental Commitment
Our dedication to the environment is at the core of GGimage's values. We take great pride in actively reducing our carbon footprint through the use of solar energy and recycled water in our production processes. Furthermore, our closed-loop recycling program ensures the remanufacturing of used toner and ink cartridges, contributing to a more environmentally friendly future. When you choose GGimage printer ink bottles, you're not only choosing quality and affordability but also supporting sustainable practices.
Conclusion
In conclusion, GGimage printer ink bottles are your path to exceptional printing. We offer solutions that prioritize quality, affordability, and environmental responsibility. With our ink bottles, you can expect stunning prints every time, whether you're printing business documents, unleashing your creativity, or handling everyday tasks.
Choose GGimage as your printing partner and experience the difference. Our printer ink bottles are tailored to meet your specific needs, ensuring that you achieve consistent and high-quality printing. Join us in our commitment to a greener future with GGimage's sustainable practices. When you think of exceptional printing, think of GGimage printer ink bottles - where quality, affordability, and sustainability converge to deliver outstanding results.