Welcome to the world of
GGimage
, where creativity meets innovation in the form of
dye sublimation inks
. As pioneers in this field, we don't just sell inks; we offer creative solutions that empower your imagination. In this comprehensive article, we will take an in-depth look at our exceptional dye sublimation inks, focusing on their unmatched quality and how they can revolutionize your printing experience.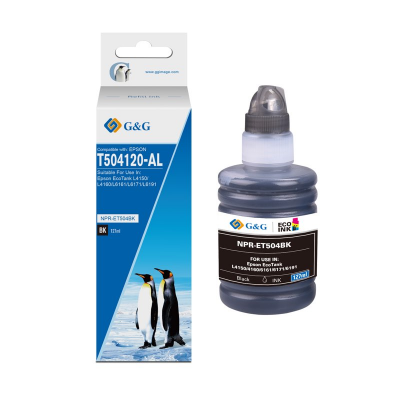 Ink Stability and Confidence
At GGimage, ink stability is the cornerstone of our commitment to excellence. Our dye-sublimation inks have been meticulously crafted to be your trusted partners in the world of printing. With GGimage, you can embark on your creative journey with the utmost confidence, knowing that our inks are formulated to prevent clogging and safeguard your print head. This ensures that every print is a seamless masterpiece, and you can experiment without the fear of costly interruptions.
Speed and Durability for Industrial Excellence
In the realm of industrial printing, where time is money, GGimage's dye-sublimation inks shine as beacons of speed and durability. These inks set a new standard for efficiency, with their lightning-fast drying properties and exceptional durability. Whether you're running a high-volume operation or aiming for time-sensitive projects, our inks are the lifeblood of efficiency. They ensure that your creative story is told with vividness and clarity, setting you apart in the competitive world of industrial printing.
Captivating Colors with GAC Inks
Picture colors that don't just appear on the page but burst forth with emotion and captivate the viewer's senses. GGimage's dye-sublimation inks redefine the brilliance of color. With their extraordinary color densities, you can achieve highly saturated, lifelike images that not only catch the eye but also speak to the heart. What's more, our inks accomplish this without excessive ink consumption, allowing you to create beautiful prints efficiently and sustainably.
Unleash Your Creative Imagination
GGimage's dye-sublimation inks are not mere tools; they are the keys to unlocking your creative potential. They don't just print; they inspire. Whether you're printing on both sides of the paper, exploring a myriad of creative possibilities, or aiming for impeccable color fastness and smudge resistance, our inks adapt to your vision. You can push the boundaries of what's possible, bringing your unique ideas to life. GGimage's inks are your partners in the relentless pursuit of creative excellence.
Conclusion
In conclusion, GGimage's dye sublimation inks are more than just products; they are catalysts for creativity, efficiency, and sustainability. From crafting personalized gifts that tell a story to transforming your living space into a vibrant work of art, our inks offer limitless possibilities. With GGimage, you're not just creating; you're creating responsibly and brilliantly.