In today's dynamic business landscape, every print matters. Whether it's a crucial report, a vibrant marketing brochure, or an eye-catching poster, the color and quality of your prints leave a lasting impression. This is where
G&G
, a name renowned for innovation and excellence, steps in with its range of
color toner cartridges
. Let's explore how G&G's color toner cartridges perform across various industries, ensuring that your prints always shine.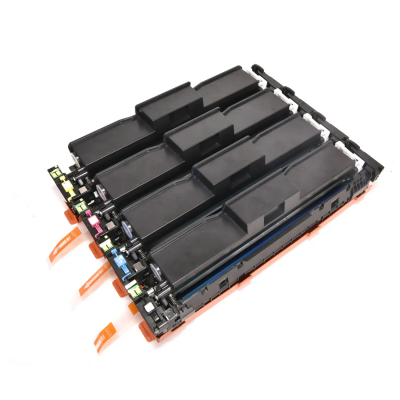 Healthcare: Precision Meets Compassion
In the healthcare industry, precision and clarity are paramount. Medical reports, patient records, and diagnostic imagery must be crisp, clear, and accurate. G&G color toner cartridges rise to the occasion, delivering healthcare professionals the precision they demand. From vibrant medical charts to detailed radiology images, our cartridges ensure that every document is a true reflection of the industry's commitment to care.
Engineering: Blueprinting Excellence
Engineers and architects rely on detailed blueprints and schematics to bring their visions to life. G&G's color toner cartridges go the extra mile, producing intricate and precise prints that capture every technical detail. Whether it's a complex infrastructure plan or an innovative product design, our cartridges ensure that engineers can visualize their projects with unparalleled clarity.
Hospitality: Elevating Guest Experiences
In the hospitality industry, first impressions matter. From brochures showcasing luxurious accommodations to menus that tantalize taste buds, G&G color toner cartridges ensure that every piece of printed material is a work of art. With vibrant colors and sharp graphics, we help hotels and restaurants create memorable experiences for their guests.
Education: Inspiring Minds, One Print at a Time
Educators understand the power of visuals in the classroom. Educational materials, presentations, and classroom displays come to life with the help of G&G's color toner cartridges. From colorful teaching aids to engaging student handouts, our cartridges inspire learning and creativity in educational institutions.
Architecture: Designing Dreams in Color
Architects dream in color, and so should their prints. G&G's color toner cartridges transform architectural designs into vivid masterpieces. Whether it's a concept sketch or a detailed floor plan, our cartridges ensure that architects can share their vision with clients in all its vibrant glory.
Fashion: Bringing Runway to Reality
In the fashion industry, color is more than just a shade; it's a statement. From fabric swatches to runway photographs, G&G color toner cartridges breathe life into fashion prints. With precise color reproduction and attention to detail, our cartridges help designers and photographers showcase their creations in all their glory.
Conclusion
G&G color toner cartridges are not just consumables; they are partners in your journey to make every print count. Across diverse industries, from healthcare to fashion, G&G's commitment to quality and innovation ensures that your prints stand out. Say goodbye to dull, lackluster prints, and embrace a world of vibrant possibilities with G&G color toner cartridges.