In today's visually driven world, the power of vibrant colors and impeccable print quality cannot be underestimated. At GGimage, we understand the significance of high-quality color prints, and we're committed to exceeding expectations in the realm of color reproduction. Our specialty color toner cartridges are designed to meet the growing demand for precision and excellence in visual communication. Whether you're a business, artist, or individual, GGimage's commitment to quality ensures that you achieve unforgettable first impressions, capture the essence of your ideas, and preserve precious moments in lifelike color.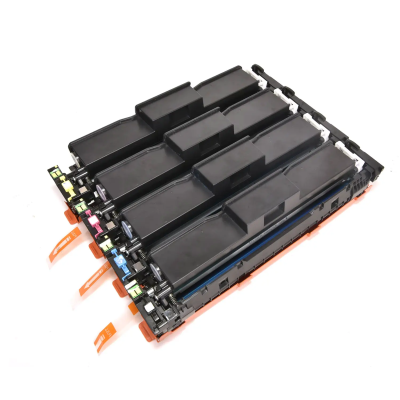 GGimage's revolutionary Color Control Technology stands at the forefront of our commitment to quality. This innovative approach to color cartridges combines the art and science of color reproduction. It's not merely about achieving great color; it's about delivering perfect color consistently. Our Color Control Technology is the result of meticulous research, precise product design, and rigorous selection and verification of raw materials. It involves maintaining strict production controls, ensuring safety compliance, and building a robust supply chain.
In the healthcare industry, precision and clarity are paramount. Medical reports, patient records, and diagnostic images must be clear, crisp, and accurate. GGimage's color toner cartridges cater to a variety of healthcare needs, providing healthcare professionals with the precision they require. From vibrant medical charts to detailed radiology images, our cartridges ensure that every document is a true reflection of the industry's commitment to care.
In conclusion, GGimage Color Toner Cartridges are your gateway to elevating visual excellence. Our commitment to quality and innovation shines through our Color Control Technology, ensuring perfect color reproduction every time. Whether you're in healthcare, engineering or hospitality, GGimage's color cartridges are tailored to meet your specific needs. Experience the unmatched precision, clarity, and vibrancy that GGimage brings to your prints. With GGimage, your visual communication reaches new heights, leaving a lasting impression in a world that thrives on exceptional imagery.