In the fast-paced world of printer ink distribution, finding a reliable
printer ink distributor
that offers high-quality products and innovative solutions is essential for success. That's where
G&G
comes in. As a premium global brand, G&G is dedicated to providing cost-effective one-stop print solutions and delivering exceptional customer experiences through continuous innovation. In this blog post, we will explore the importance of printer ink distribution, introduce G&G as a trusted industry leader, and highlight our range of superior products.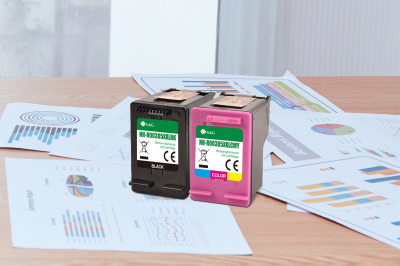 The significance of printer ink distribution
Printer ink distributor plays a vital role in ensuring a seamless printing experience for businesses and individuals alike. Distributors act as the bridge between manufacturers and end-users, ensuring that the right ink products are readily available when needed. They play a crucial role in maintaining inventory, managing logistics, and providing technical support to customers. By partnering with a reputable distributor, businesses can streamline their printing operations and meet the demands of their clients efficiently.
Introducing G&G
G&G has emerged as a leading player in the printer ink distribution industry, renowned for its commitment to delivering quality products and exceptional service. With a rich history dating back to 2000, G&G has continuously strived to provide consumers with innovative, high-quality alternative printing supplies while respecting Intellectual Property Rights (IPRs) of Original Equipment Manufacturers (OEMs). Today, G&G stands as a trusted global brand, serving over 200 million satisfied end-users worldwide.
Why choose G&G:
By partnering with G&G, printer ink distributors gain access to a range of benefits that set us apart from the competition:
1. Superior Quality: G&G is committed to delivering products of the highest quality. Our materials engineers meticulously analyze all raw materials used in our cartridges to ensure optimal performance and compatibility.
2. Innovation and R&D: We invest 6% of our revenue in research and development, resulting in continuous innovation and the development of cutting-edge printing solutions. Distributors can offer their customers the latest advancements in printing technology.
3. Global Reach: As part of the Ninestar Group, G&G operates in 170 countries, providing distributors with a global network and access to a vast customer base. This enables distributors to expand their reach and tap into new markets.
4. Environmental Responsibility: G&G is committed to environmental sustainability. We actively reduce our carbon footprint through initiatives such as using solar power, recycling water, planting trees, and remanufacturing used cartridges.
5. Comprehensive Support: G&G provides world-class partner marketing support, including co-branded advertising, digital media campaigns, and customer collateral. Distributors receive ongoing industry and product education to stay informed about market trends and solutions.
Conclusion
Printer ink distribution plays a crucial role in ensuring businesses and individuals have access to high-quality printing supplies. By partnering with G&G, printer ink distributors can enhance their offerings with a range of superior products and innovative solutions. With our commitment to quality, continuous innovation, global reach, and environmental responsibility, G&G stands as a trusted partner in the printer ink distribution industry. Join us in delivering exceptional print solutions and driving business growth. Together, we can elevate the printing experience for millions of satisfied customers worldwide.