At
ggimage
, we are committed to revolutionizing your printing experience with our premium-quality products. As a global brand, we understand the importance of delivering top-notch solutions to meet your printing needs. In this article, we'll delve into the world of
HP printer toner cartridge
s and explore how ggimage stands as a reliable partner in providing exceptional print quality and value.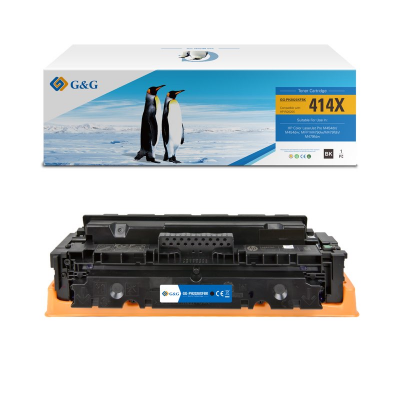 The Significance of High-Quality Toner Cartridges
When it comes to printing, the quality of your toner cartridge can make a significant difference. Our commitment at ggimage is to ensure that your printed documents and images are vibrant, sharp, and long-lasting. We understand that the right toner cartridge can elevate your printing tasks to a new level of excellence.
ggimage's Dedication to Innovation
In the ever-evolving field of printing technology, ggimage remains at the forefront of innovation. With over two decades of experience, we have continuously strived to provide cutting-edge solutions that adhere to the highest standards of quality. Our dedication to research and development enables us to offer products that meet the diverse needs of our customers.
Exploring the HP Printer Toner Cartridge Range
At ggimage, we proudly offer a wide range of toner cartridges compatible with HP printers. One of our standout products is the Replacement Toner Cartridge for HP W2020X. Designed for HP Color LaserJet Pro M454dn/M454dw and MFP M479dw/M479fdn/M479fdw printers, this compatible laser cartridge guarantees outstanding performance and reliability.
Unveiling the Features of GG-PH2020XBK
Our GG-PH2020XBK toner cartridge, a compatible alternative to the OEM W2020X model, brings forth a host of features that enhance your printing experience. With a generous page yield of 7500, you can rely on this cartridge for consistent and efficient printing. The black color ensures crisp text and images, making your documents look professional every time.
ggimage's Environmental Commitment
We are proud to uphold our commitment to the environment through sustainable practices. Just as the ggimage logo symbolizes trust and reliability, our dedication to the environment is evident in our initiatives. From reducing our carbon footprint with solar power to recycling water used in production, ggimage's "Going Green" approach aligns with our vision of responsible business practices.
Conclusion
In conclusion, ggimage is not just a brand; it's a promise of exceptional quality, innovation, and sustainability. Our range of HP printer toner cartridges, exemplified by the GG-PH2020XBK, redefines your printing experience. With our focus on innovation and environmental responsibility, ggimage is your trusted partner for achieving superior printing results. Elevate your printing tasks with ggimage and experience the difference firsthand.