As a leading brand in the print industry,
ggimage
is dedicated to providing innovative and cost-effective solutions for millions of consumers worldwide. Our commitment to delivering quality products and exceptional customer experiences has led us to create the perfect match for your printing needs - the
HP Laser Jet Toner
.
At ggimage, we understand the importance of seamless printing experiences. That's why we proudly present our top-notch HP Laser Jet Toner, designed to elevate your printing efficiency and quality without compromising on performance.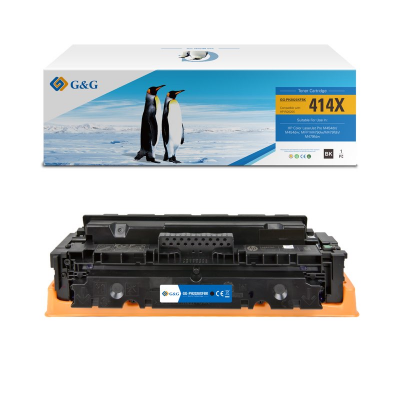 Unveiling the Power of HP Laser Jet Toner
Our HP Laser Jet Toner offers unmatched performance and reliability for your printing requirements. Whether you're a discerning business user or a home consumer, our compatible laser cartridges are the ideal choice. Specifically, the GG-PH2020XBK is designed for HP Color LaserJet Pro M454dn/M454dw; MFP M479dw/M479fdn/M479fdw printers, offering a page yield of 7500 and comes in a bold black color.
Superior Quality, Cost Savings, and Efficiency
Our compatible laser cartridges have been praised by discerning business users for their superior quality, resulting in improved work efficiency and cost savings. With ggimage's HP Laser Jet Toner, you can achieve professional-grade prints without breaking the bank.
ggimage's Commitment to Environmental Responsibility
We take pride in being a brand that cares for the environment. The "Gs" in ggimage might not explicitly stand for "Going Green," but our dedication to sustainability is crystal clear. Our commitment includes reducing carbon footprint through solar power usage, water recycling in production, and the remanufacturing of used toner and ink cartridges in

our close-the-loop recycling program.
Trust and Reliability - Our Core Values
At ggimage, we know that trust must be earned, and that's exactly what we do. Our logo, with two tightly clasped hands, symbolizes the trust and reliability we offer to our customers. We value your feedback and are dedicated to listening, supporting, and delivering products and services ethically, respectfully, and honestly.
Innovating Your Printing Experience
ggimage continuously invests in Research and Development (R&D) to provide you with a unique and excellent printing experience. Our focus on innovation enables us to keep pace with evolving technology and deliver cutting-edge products that exceed your expectations.
Conclusion
In conclusion, ggimage takes pride in delivering the best printing solutions to over 200 million end-users worldwide. With our HP Laser Jet Toner, you can enjoy a seamless printing experience with top-notch quality, cost savings, and environmental responsibility. Trust ggimage to provide you with the best print solutions, as your image matters to us!