When it comes to delivering superior print solutions that millions trust,
ggimage
takes the lead as a premium global brand. We are dedicated to providing cost-effective one-stop print solutions while prioritizing quality customer experiences through continuous innovation. As a brand, ggimage is embraced by over 200 million end-users and consumers worldwide, all benefiting from our gold standard consumables and professional printing solutions. In this article, we'll delve into the world of ggimage's renowned
laser printer toner cartridges
, showcasing our commitment to excellence, sustainability, and innovation.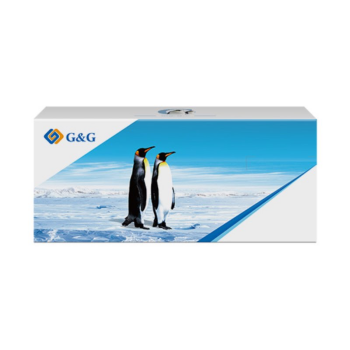 Our Journey of Innovation
Our story began in 2000 with a mission to revolutionize the printing supplies market. We aimed to offer consumers innovative, high-quality alternatives that respect the Intellectual Property Rights (IPRs) of OEMs. Today, our legacy continues, delivering a seamless printing experience through our range of affordable, simple, reliable, efficient, and sustainable products and services.
Trust and Reliability: Our Guiding Principles
At ggimage, trust and reliability are at the core of everything we do. Our logo, featuring clasped hands, symbolizes the strong bond we forge with our customers. We take immense pride in adopting the emperor penguin as our mascot, representing resilience and our unwavering commitment to overcoming challenges while nurturing the environment.
Shifting the Focus: "Your Image Matters"
For decades, our slogan "Work for the Best Image" reflected our dedication to providing exceptional printing experiences. Now, "Your Image Matters" takes center stage, emphasizing our focus on meeting our customers' needs and demands. We believe that quality prints provide integrity to every person who utilizes a ggimage product.
ggimage's Green Initiatives
The "Gs" in our name stand for more than just ggimage. We are committed to "Going Green" through sustainable practices. By actively reducing our carbon footprint with solar power and recycling water, we demonstrate our dedication to preserving the environment. Our close-the-loop recycling program remanufactures used toner and ink cartridges, making us eco-friendly at heart.
Unveiling ggimage's Laser Printer Toner Cartridges
Introducing our flagship product, the Hp Laser Jet Toner Cartridge from ggimage, model GG-PH2023XFM. This remanufactured cartridge, compatible with HP Color LaserJet Pro M454dn/M454dw and MFP M479dw/M479fdn/M479fdw models, offers an exceptional printing experience. With a page yield of 6000 pages, it ensures longevity while preserving high-quality output. This magenta cartridge comes equipped with a chip for seamless integration.
Conclusion
Choosing ggimage's laser printer toner cartridges is a testament to your commitment to quality, sustainability, and innovation. Our brand's journey from inception to becoming a trusted name in the industry reflects our dedication to delivering the best printing solutions. Experience the difference that ggimage brings to your printing needs and be part of our journey towards a greener future.