When it comes to creating lasting memories through the power of print, there's no room for compromise. Enter EverBrite pigment ink by
G&G
, a technological marvel designed to redefine the world of inkjet printing. In this article, we will embark on a journey to discover the incredible benefits and features of
inkjet pigment ink
, a product that guarantees brilliance, durability, and the preservation of your precious memories.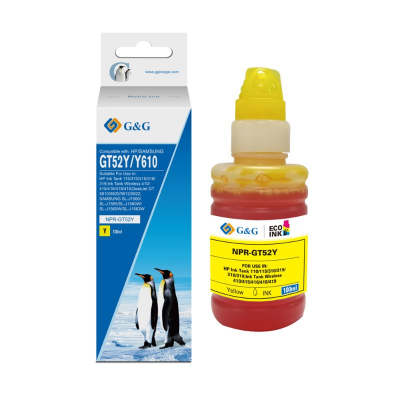 Ink That Defies Conventions
EverBrite pigment inks are not your ordinary inkjet inks; they are a testament to innovation and quality. Comprising pigment particles expertly suspended in the ink, EverBrite redefines the rules of printing. Say goodbye to smudged and runny prints, even in the face of moisture. Once applied to paper, EverBrite's pigments become insoluble, ensuring that your prints remain pristine and vibrant.
A Smudge-Free Affair
EverBrite goes the extra mile to eliminate the age-old concern of smudging. Thanks to its fast-drying formula, this ink dries instantly upon contact with most paper surfaces. Imagine the convenience of touching your freshly printed documents without worrying about unsightly smudges. With EverBrite, your prints are not just impeccable but also instantly gratifying.
A Legacy That Lasts Generations
EverBrite pigment ink boasts outstanding fade-resistant properties that can only be attributed to the powerful fusion of pigments and resins. When you print with EverBrite, you're not just creating memories; you're preserving them for generations to come. According to G&G Lab data, EverBrite inks have been rigorously tested in simulated environments, earning a fade resistance rating of up to an astonishing 100 years. This means your prints will continue to shine and tell your story long into the future.
Versatile Brilliance on Any Medium
With EverBrite pigment-based inks, versatility knows no bounds. Their insolubility on paper opens up a world of creative possibilities. Whether you're printing on standard paper, specialty media, medical film, or coated cards, EverBrite consistently delivers brilliant results. It adapts to your diverse printing needs, making it the ink of choice for both professionals and creative enthusiasts.
Conclusion
In summary, EverBrite pigment ink by G&G is a game-changer in the realm of inkjet printing. Its unique composition ensures that your prints remain pristine, even when exposed to moisture. The fast-drying formula guarantees smudge-free documents, allowing you to enjoy your prints immediately. Moreover, EverBrite's exceptional fade resistance ensures that your memories endure for up to a century. With the ability to deliver brilliant results on various media, EverBrite stands as the ideal ink to cater to all your printing needs. Choose EverBrite, and let your prints shine with brilliance and longevity.