When it comes to delivering exceptional print solutions, ggimage stands as a premium global brand that has redefined the printing landscape. As pioneers in the industry, we take pride in offering top-notch products that not only meet but exceed your expectations. Our commitment to innovation, quality, and sustainability sets us apart, making ggimage's HP compatible cartridges the preferred choice for millions worldwide.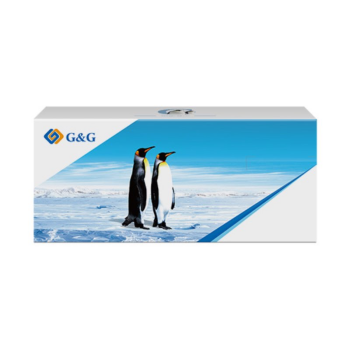 Our Journey of Innovation
At ggimage, we consider innovation to be the driving force behind our success. Our team of experts is tirelessly devoted to pushing the boundaries of print technology through continuous research and development. With every product we craft, we aim to elevate your printing experience, ensuring each page bears the hallmark of excellence.
ggimage's HP Compatible Cartridges: The Ultimate Choice
Exceptional Quality, Reliable Performance
Our HP compatible cartridges are a testament to our commitment to excellence. Crafted with precision and attention to detail, each cartridge is designed to deliver vibrant prints that captivate. Whether it's business documents, marketing materials, or personal projects, ggimage's HP compatible cartridges ensure every print stands out.
Sustainability at Our Core
Sustainability is at the heart of ggimage's ethos. Our dedication to responsible practices is deeply ingrained in our operations. Through the utilization of solar power, water recycling, tree planting in desert regions, and remanufacturing of used cartridges, we actively contribute to minimizing our environmental impact. Choosing ggimage means making a conscious choice for a greener future.
Empowering Your Printing Journey
Our HP compatible cartridges seamlessly integrate with a wide range of printers, ensuring compatibility is never a concern. One of our standout products, the Hp Laser Jet Toner Cartridge From ggimage, model GG-PH2023XFM, showcases our commitment to excellence. Compatible with HP Color LaserJet Pro M454dn/M454dw; MFP M479dw/M479fdn/M479fdw, this remanufactured magenta cartridge guarantees optimal performance and remarkable results.
With a generous page yield of 6000, ggimage's HP compatible cartridges enable you to accomplish more without compromising quality. Equipped with chips for effortless installation, and delivering a captivating magenta color output, our cartridges cater to a spectrum of professional printing needs.
In conclusion, ggimage revolutionizes printing with its range of exceptional HP compatible cartridges. Our dedication to innovation, sustainability, and top-tier quality positions us at the forefront of the industry. Experience the transformation with ggimage – where every print tells a story of excellence, innovation, and environmental responsibility. Choose ggimage's HP compatible cartridges and elevate your printing experience today.