G&G
, we believe in providing solutions that meet the unique needs of local consumers. Our
G&G cartridge
s are designed to deliver a superior user color experience, setting a new benchmark in quality and customization.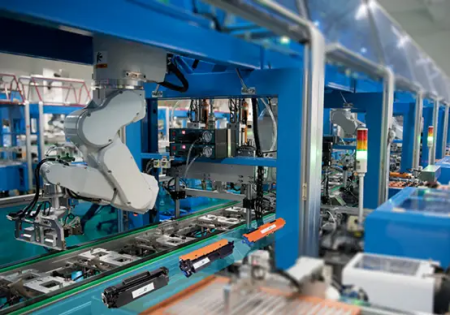 Customized Color Cartridges for Local Needs
Unlike Printer OEMs, G&G has the flexibility to customize its color cartridges to cater to the specific demands of local consumers. We understand that different regions may have unique color preferences or requirements. At G&G, our priority is to provide our customers with the best color experience possible. We understand that every individual or business has unique color preferences and requirements. That's why we offer customized solutions that are tailored to your specific needs. Whether you're looking for vibrant and bold colors or subtle and sophisticated tones, we have you covered. With our customized color solutions, we ensure that your prints are exactly how you envision them, leaving a lasting impression.
Cutting-Edge Production: Patent-Safe and High-Quality
At G&G, we prioritize quality and innovation. Our commitment is reflected in our deployment of more hybrid automated production lines for our "patent-safe" products compared to other third-party suppliers. These advanced production lines ensure consistent high-quality output while reducing human error. This means that every G&G cartridge you use is guaranteed to deliver exceptional performance and reliability.
Environmentally Friendly Approach: Non-Toxic and ISO 9001 Certified
We take our responsibility towards the environment seriously. That's why G&G insists on using non-toxic, safe toners and inks in our cartridges. By choosing G&G, you can be confident that you're not only getting top-quality prints but also contributing to a greener future. Additionally, each G&G cartridge is manufactured in ISO 9001-certified facilities, ensuring the highest standards of quality and environmental management.
Conclusion
When it comes to printer cartridges, G&G stands out as a brand that goes above and beyond. Our commitment to customization, cutting-edge production techniques, and environmental sustainability sets us apart in the industry. With G&G cartridges, you can expect a personalized color experience that meets your unique needs. Our patent-safe manufacturing processes ensure consistently high-quality products while minimizing human error. Moreover, our non-toxic toners and inks and ISO 9001-certified facilities demonstrate our dedication to both quality and the environment. Choose G&G cartridges for a superior printing experience that combines customization, innovation, and sustainability. Trust us to deliver exceptional prints that surpass your expectations, every time.