For over two decades,
GGimage
has stood as a trusted global brand, dedicated to providing cost-effective, innovative, and sustainable printing solutions. Our unwavering commitment to respecting the intellectual property rights (IPR) of original equipment manufacturers (OEMs) reflects our unwavering dedication to ethical practices. GGimage's symbol, two hands held tightly, embodies our core values of reliability and integrity. In this article, we will explore the world of quality
Canon Pixma ink replacement
, with a special focus on the NP-C-0450 XLBK (PG) model, designed to provide an exceptional printing experience without compromising on excellence.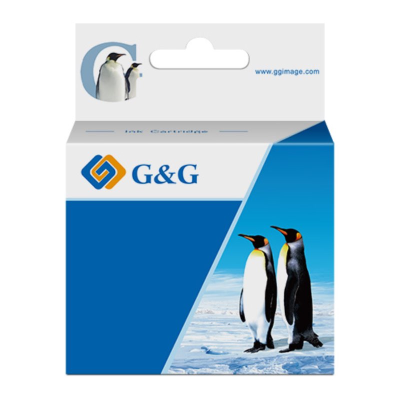 Quality Canon Pixma Cartridges - A Perfect Balance
When it comes to Canon Pixma ink replacement, GGimage understands the importance of striking the perfect balance between cost savings and delivering first-class printing quality. Our range of compatible cartridges for Canon Pixma printers is meticulously designed to meet the demands of discerning business and home users who seek efficient and high-quality printing solutions. With GGimage's Canon Pixma ink cartridges, specifically the NP-C-0450 XLBK (PG) model, you can experience efficient printing without any compromise on excellence.
Release the Power of Compatible Cartridges
One of the standout features of GGimage's compatible cartridges, such as the NP-C-0450 XLBK (PG), is their versatility and ease of use. These cartridges are equipped with chips that simplify installation and guarantee seamless compatibility with Canon PIXMA MG5440, MG5540, MG6340, MG6440, MG7140, MX 924, and iP7240 printers. This compatibility ensures that you can enjoy a hassle-free experience, free from compatibility issues or complex installation procedures.
Choosing compatible cartridges from GGimage unlocks the potential for efficient, high-quality printing while also allowing you to enjoy significant cost savings. These cartridges are designed to provide a reliable alternative to OEM cartridges, delivering outstanding performance at a fraction of the cost. With GGimage, you can achieve professional-grade printing without straining your budget.
Peerless Customer Experience - Our Commitment to You
At GGimage, our mission revolves around earning your trust by providing an exceptional customer experience. We understand that your printing needs are unique, and we are here to listen, support, and deliver products and services that align with your specific requirements. Our commitment to ethical practices ensures that every interaction with GGimage is marked by honesty and respect. Your satisfaction is our top priority, and we strive to provide you with the best possible printing solutions.
Conclusion
In conclusion, GGimage stands as your trusted source for Canon Pixma ink replacement solutions. Our compatible cartridges, exemplified by the NP-C-0450 XLBK (PG) model, offer the perfect balance between cost savings and exceptional printing quality. When you choose GGimage, you choose a brand that values ethics, reliability, and integrity. We are dedicated to providing you with an exceptional customer experience, tailored to your unique needs.