G&G is pleased to announce its updated ink cartridges to replace HP 902/903/904/905/906XL/907XL/908XL/909XL and HP 952/953/954/955/956XL/957XL/958XL/959XL series are unaffected by the latest HP firmware upgrade released on December 1st, 2020.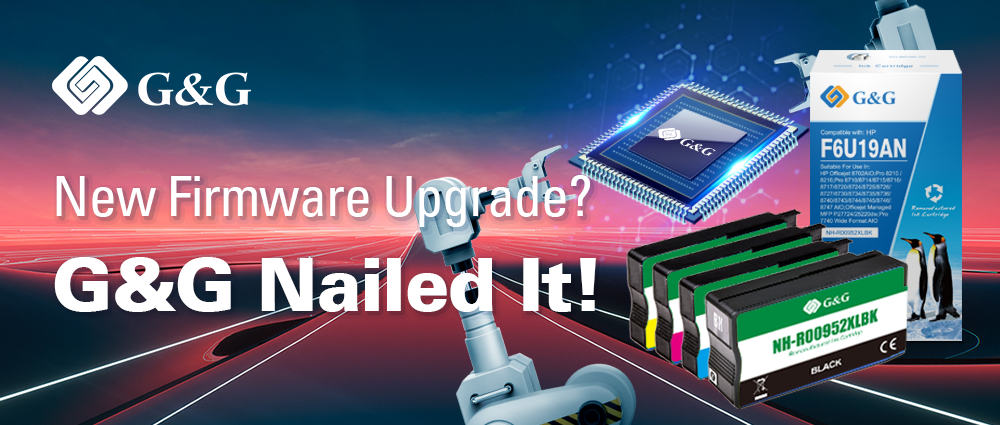 G&G has acted swiftly since the OEM warned in August 24th about an update scheduled to release on December 1, 2020 may impact consumers. Immediate verification process run by G&G once again affirms its arduous R&D efforts has paid off---HP's latest firmware upgrade does not affect G&G's updated version cartridges.

G&G also came prepared with the cutting-edge UFU solutions to manage recurring firmware upgrade issues. UFU, the cloud-based upgrade service system, enables G&G's global distributors to achieve synchronous chip upgrades. This time is no exception. The latest chip version has been uploaded to cloud in real time.

For more information, please contact your sales manager or email to info@ggimage.com.