At
G&G
, we understand the importance of high-quality printing materials for businesses and individuals alike. That's why we offer a wide range of compatible ink cartridges, specifically designed for Canon printers. In this article, we will explore why we choose G&G
canon replacement ink cartridges
, and the benefits they bring to our customers.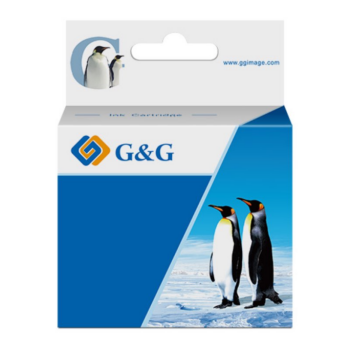 Uncompromising Quality and Compatibility
One of the key reasons we choose G&G canon replacement ink cartridges is their uncompromising quality. Our cartridges are designed and tested to meet or exceed the performance of OEM cartridges. This means that you can expect vibrant, sharp, and consistent prints every time.
Furthermore, G&G replacement ink cartridges are fully compatible with several Canon inkjet printers like Canon PIXMA MG5440/5540/6340/6440/7140 and so on. Whether you're using a home printer or a professional office printer, you can trust that our cartridges will fit perfectly and work seamlessly with your machine.
The precision in manufacturing the various parts of our compatible ink cartridges is ensured through the use of a coordinate measuring machine. This machine measures the 2D and 3D angles of different components, helping improve the overall precision in manufacturing. This attention to detail ensures that our cartridges deliver the highest level of quality and performance.
Cost-effective Solution
Another significant advantage of choosing G&G canon replacement ink cartridges is their cost-effectiveness. Our compatible cartridges offer a more affordable alternative to OEM cartridges, without compromising on quality. By opting for G&G cartridges, you can save a substantial amount of money without sacrificing the end result.
Additionally, G&G replacement ink cartridges have a higher page yield compared to many OEM cartridges. This means that you will need to replace them less frequently, ultimately reducing your overall printing costs even further. With G&G, you get the best of both worlds - high-quality prints at a fraction of the cost.
Commitment to Sustainability
At G&G, we take our environmental responsibility seriously. That's why we're proud to offer canon replacement ink cartridges that are not only cost-effective but also eco-friendly. Our cartridges are manufactured using recycled materials whenever possible, helping to minimize waste and reduce our carbon footprint.
By choosing G&G canon replacement ink cartridges, you are making a conscious decision to support sustainable printing practices without compromising on quality or performance. We believe in the power of innovation to drive positive change, and our commitment to sustainability is evident in every aspect of our product development and manufacturing processes.
Conclusion
In conclusion, there are several compelling reasons why we choose G&G canon replacement ink cartridges. From their uncompromising quality and compatibility to their cost-effectiveness and commitment to sustainability, these cartridges offer a superior printing experience. We believe in providing our customers with the best possible solutions, and G&G canon replacement ink cartridges do just that. Thank you for choosing G&G. As Thanksgiving Day approaches, we would like to express our gratitude for your continued support. We are thankful for the opportunity to serve you and contribute to your printing needs. Wishing you a happy Thanksgiving Day filled with joy and gratitude.