In today's world, printing has become an essential part of our daily lives. Whether it's for school projects or office presentations, printers have become a crucial tool in our routine. However, the cost of printer ink and toner cartridges can be quite high, making it difficult to keep up with the demand. Fortunately,
compatible cartridge
s provide a cost-effective solution without sacrificing quality. One well-known brand that offers compatible cartridges is
GGimage
. The company specializes in replacement laser cartridges, replacement ink cartridges, remanufactured ink cartridges, and remanufactured toner cartridges. Their products are reputed for their high quality and reliability.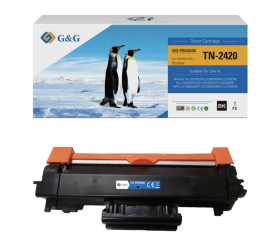 Why choose GGimage's compatible cartridges
Here are some reasons why you should consider using GGimage compatible cartridges:
1. Cost-effective: Compatible cartridges are much cheaper than original cartridges from printer manufacturers. By choosing GGimage-compatible cartridges, you can enjoy significant savings on your printing expenses.
2. Quality: GGimage compatible cartridges are manufactured using state-of-the-art technology, making them equal to or even better than original cartridges. You can expect exceptional print quality and sharp text when using GGimage-compatible cartridges.
3. Environmentally friendly: GGimage is committed to sustainability, and their compatible cartridges are made using recycled materials. By choosing GGimage-compatible cartridges, you are also contributing towards reducing waste and promoting environmental conservation.
If you're looking for a reliable and affordable alternative to OEM cartridges, then G&G Image compatible cartridges are an excellent choice. With their range of products, you can find compatible cartridges for all major printer brands.
Characteristics and Benefits of Compatible Cartridges
Comparing compatible and original equipment manufacturer (OEM) cartridges has various benefits. Some of the most noteworthy advantages are listed below:
Compared to OEM cartridges, compatible cartridges are much less expensive. This can save your company a ton of money, especially if you often print several documents or use a lot of ink.
Both compatible and OEM cartridges are equally dependable. In fact, a lot of makers of compatible cartridges include strong warranties and guarantees, so you can be sure you're obtaining a high-quality item.
Environmentally friendly are compatible cartridges. You can feel good about choosing a green alternative for your printing requirements because many cartridge manufacturers employ recycled materials to make their products.
Conclusion
Compatible cartridges from GGimage provide a cost-effective and sustainable solution to the high cost of printer ink and toner. The company's commitment to quality and sustainability makes them a trusted provider of compatible cartridges. By switching to G&G Image-compatible cartridges, you can enjoy high-quality prints while also contributing to a more sustainable future.