Are you tired of constantly running out of printer ink or toner? Are you unsure about which consumables are compatible with your printer model? Look no further
GGimage
! In this ultimate guide to
printer consumables
, we will cover everything from ink cartridges and toners to paper and labels. Say goodbye to the frustration of shopping for printing supplies and hello to effortless printing.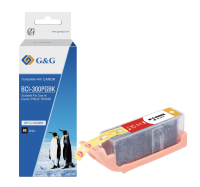 Features to Look for in Printer Consumables
There are a few key features to look for when shopping for printer consumables. Cost per page is an important factor to consider, as is yield. The cost per page is the total cost of the consumable divided by the number of pages it can print. Yield is the estimated number of pages that a single consumable can produce. Another important factor to consider is compatibility. Make sure to choose consumables that are compatible with your printer model. Take a look at the reviews to see what others are saying about the quality and performance of the consumables you're considering.
Benefits of Using Printer Consumables
There are many benefits to using printer consumables. For one, they help you save money on your printing costs. Additionally, they also help extend the life of your printer and keep it running smoothly. Here are some other benefits of using printer consumables:
1. You'll save money on your printing costs: Printer consumables are much cheaper than buying new cartridges or toners. Additionally, you won't have to waste money on expensive paper anymore.
2. Your prints will be sharper and more vibrant. When you use high-quality printer consumables, your prints will look amazing. The colors will be more vibrant, and the text will be sharper.
3. You'll extend the life of your printer: By using printer consumables, you can keep your printer running smoothly for a longer period of time. This means that you won't have to replace it as often, which can save you a lot of money in the long run.
We hope this guide has been helpful in understanding the different printer consumables available and what they do. With the right combination of ink, toner, paper, and other consumables, you can make sure your prints are always top-notch. Remember to regularly check for new deals on printer supplies; these can help save you money while ensuring quality results! Thanks for reading, and happy printing!