We, at
G&G
, are excited to share some valuable tips on using
compatible ink
for optimal printing results. With our high-quality compatible ink cartridges, you can achieve professional prints without breaking the bank. In this article, we will explore the benefits of using compatible ink, address common concerns, and provide you with practical solutions.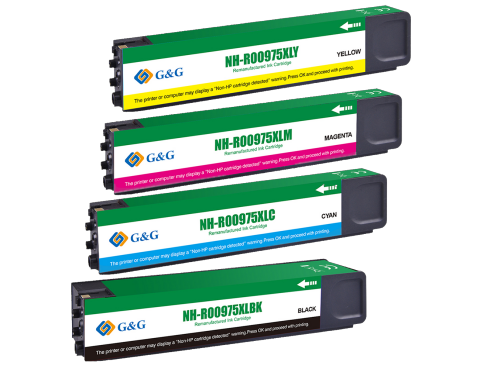 At G&G, we take pride in offering a wide range of compatible ink cartridges that are specifically designed for various printer models, including the Epson C13T945140 series. Our business ink cartridges are suitable for use in Epson WorkForce Pro WF-C5210DW, WF-C5290DW, WF-C5710DWF, and WF-C5790DWF printers. We prioritize delivering exceptional print quality and long-lasting performance to meet all your printing needs.
Understanding the Warning Prompt
Sometimes, when you install a compatible ink cartridge, your printer may display a warning prompt stating, "Non-genuine cartridge is installed, continue?" This warning is set by the printer manufacturer as a precautionary measure. Rest assured, clicking "YES" has no impact on printer performance or print quality. You can proceed with confidence and enjoy the cost-saving benefits of using compatible ink from G&G.
Dealing with Break Lines and Printing Issues
Occasionally, you may encounter break lines or other printing issues when using compatible ink cartridges. This can happen due to air entering the ink conduit or dirt in the printer head. To resolve this, we recommend the following steps:
1. Perform the "nozzle clean procedure" multiple times: This action helps clear any clogs and ensures smooth ink flow.
2. Turn off the printer for several hours: Giving your printer a rest can help stabilize ink flow and resolve break lines.
3. Clean the printer head with cleaning cartridges: Use specialized cleaning cartridges designed to remove any dirt or blockages in the printer head.
By following these simple steps, you can maintain optimal print quality with your compatible ink cartridges from G&G.
In conclusion, using compatible ink cartridges from G&G offers a cost-effective and reliable solution for all your printing needs. The non-genuine cartridge warning prompt can be ignored as it does not affect printer performance. Additionally, if you encounter break lines or other printing issues, performing the necessary cleaning procedures or giving your printer a break can resolve them.
As Thanksgiving Day approaches, we would like to express our gratitude to our valued customers for their continued support. We thank you for choosing G&G compatible ink cartridges and wish you a joyful holiday season. Thank you and happy printing! Please note that the information provided about G&G's compatible ink cartridges is for illustrative purposes only and may vary based on the specific cartridge model. For detailed specifications and compatibility information, please refer to G&G's official website or contact our customer support team.