At
GGimage
, we are dedicated to providing you with the perfect printing solution, and our compatible ink cartridges are here to revolutionize your printing experience. We understand the significance of efficient and cost-effective printing, whether you're a business or home user. Our range of business ink cartridges, including the
brother cartridge compatible
, is meticulously designed to enhance productivity while delivering substantial savings without compromising on print quality.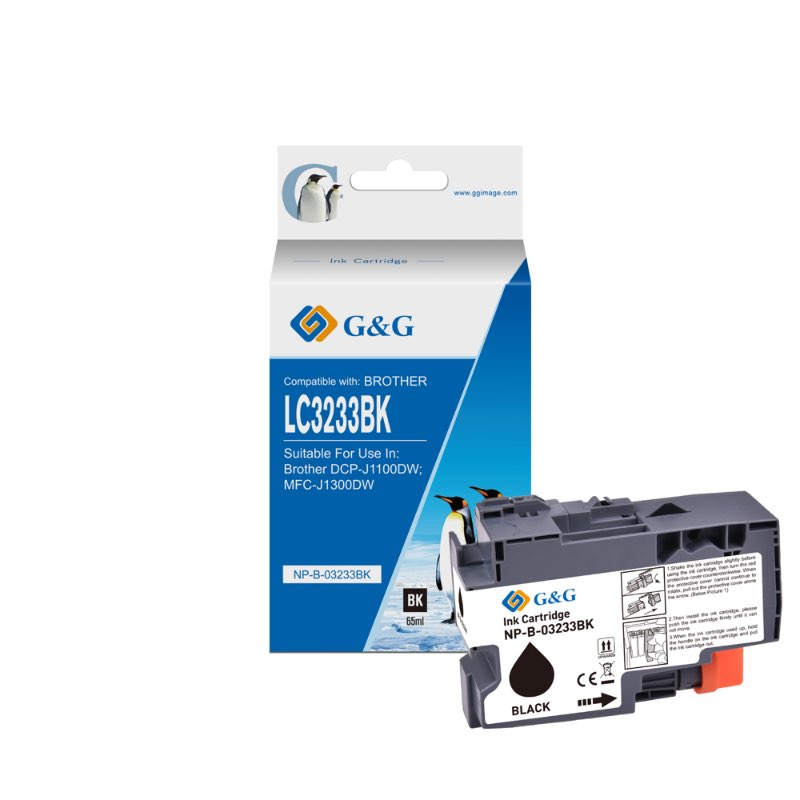 Brother cartridge compatible - Your Trustworthy Business Companion
The brother cartridge compatible embodies GGimage's unwavering commitment to excellence. This compatible cartridge is tailored specifically for Brother printers like the DCP-J1100DW and MFC-J1300DW. With its sleek design and reliable performance, it stands as a trusted business partner for all your printing needs.
Unveiling Outstanding Performance
The brother cartridge compatible is engineered to print up to an impressive 3,000 pages, ensuring your print jobs are completed with minimal interruptions. Our compatible cartridges are intricately connected to the printer's chip, ensuring seamless compatibility. This integration allows you to focus on your work without worrying about print quality or compatibility issues, enhancing your overall printing experience.
GGimage's Green Commitment
Efficiency and cost-effectiveness in printing are closely tied to sustainability. As a brand, GGimage proudly embodies the "g" in its name, signifying our commitment to "Going Green." We actively take steps to reduce our carbon footprint and contribute to a greener planet. Our dedication to environmental responsibility is reflected in our practices:
Reducing Our Carbon Footprint: GGimage utilizes solar power for our operations, ensuring that our manufacturing process is as environmentally friendly as possible. By relying on clean and renewable energy sources, we minimize our contribution to greenhouse gas emissions.
Recycling and Reforestation: We believe in preserving vital resources for future generations. GGimage is committed to the responsible use of water by recycling it in our production processes. Additionally, we contribute to global reforestation efforts by planting trees in desert areas, aiding carbon sequestration and habitat restoration.
Closed Loop Recycling Program
GGimage's commitment to sustainability extends to our Closed Loop Recycling Program. We actively remanufacture a variety of used toners and cartridges collected through this program. By giving these cartridges new life, we not only reduce electronic waste (e-waste) but also promote a circular economy, contributing to a more sustainable printing industry.
Conclusion
In conclusion, GGimage's brother cartridge compatible is a testament to our dedication to quality, efficiency, and sustainability. We understand your unique printing needs and strive to provide solutions that enhance your productivity while being environmentally responsible. Our commitment to "Going Green" is ingrained in our practices, from reducing our carbon footprint to actively participating in recycling and reforestation efforts. When you choose GGimage, you choose a brand that prioritizes not only your printing needs but also the well-being of our planet. Experience the difference with GGimage's compatible ink cartridges, where quality, efficiency, and sustainability meet harmoniously.