As a part of the
G&G
team, I am excited to share with you our commitment to providing exceptional
business inkjet
solutions. With over 200 million satisfied end-users worldwide, G&G has become a trusted premium global brand, offering cost-effective print solutions and delivering quality customer experiences through continuous innovation. Join me as we explore G&G's story, our dedication to the environment, our advanced ink formula, and how we strive to deliver unparalleled value to businesses like yours.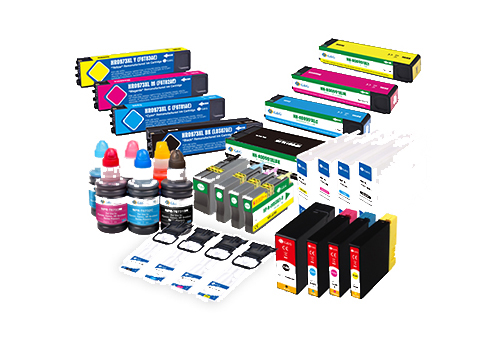 Our story: innovation and quality since 2000
Since our inception in 2000, G&G has been dedicated to providing consumers with innovative, high-quality alternatives to OEM printing supplies while respecting Intellectual Property Rights (IPRs). Our journey has been marked by a relentless pursuit of excellence in printing, offering affordable, reliable, efficient, and sustainable products and services. The G&G logo, resembling tightly clasped hands, symbolizes trust and reliability, two key values that have guided us throughout our growth. We adopted the emperor penguin as our mascot, reflecting our determination to overcome challenges and our commitment to the environment.
Earning your trust: our brand value proposition
At G&G, we understand the importance of earning your trust as a supplier. We value your needs and strive to listen, support, and deliver products and services that meet your expectations. Our commitment to ethical, respectful, and honest practices drives everything we do. We are here to provide you with the best print experience and ensure your satisfaction is our top priority.
Going green with G&G: commitment to sustainability
While the "Gs" in our name don't stand for "Going Green," we are deeply committed to environmental responsibility. We actively reduce our carbon footprint by utilizing solar power, recycling water used in production, planting trees in desert regions, and implementing a comprehensive close-the-loop recycling program for used toner and ink cartridges. By choosing G&G, you not only benefit from exceptional printing solutions but also contribute to a greener future.
Elaborate ink formula, excellent performance
With our EverBrite business inkjet products, designed for office, home, or hybrid environments, we have perfected the art of ink formulation. Our self-dispersing technologies ensure reliable printing without clogging, providing stable, durable, and outstanding results. G&G inkjet cartridges produce sharp, crisp text and vibrant colors comparable to OEM cartridges. They are waterproof, smudge-resistant, and fade-resistant, meeting the demanding requirements of business printing across various industries and media types.
Cost-conscious solutions: more value, lower costs
At G&G, we understand the importance of cost efficiency for businesses. That's why we offer a range of solutions to meet your budget requirements. Whether you choose our IP-designed new-built cartridges or our remanufactured cartridges for popular business inkjet printers like Epson, HP, Canon, Ricoh, and Brother, you can expect higher page yields and lower costs per page. Our goal is to provide you with exceptional quality and more value than you expect.
Conclusion
G&G stands as a premium global brand, delivering the best in business inkjet solutions. Our commitment to innovation, quality, sustainability, and customer satisfaction is at the core of everything we do. When you choose G&G, you can trust that your printing needs will be met with excellence. Experience the difference of G&G and elevate your printing capabilities. Your image matters, and we are here to help you make it shine. Choose G&G - where business inkjet meets excellence.