In the fast-paced world of printing solutions, one brand has consistently stood out for our commitment to delivering the best images for millions of users worldwide.
G&G
, a global leader in the industry, has made it our mission to provide innovative, high-quality, and cost-effective printing solutions. Let's take a closer look at our journey, our dedication to excellence, and why we've earned the trust of countless customers.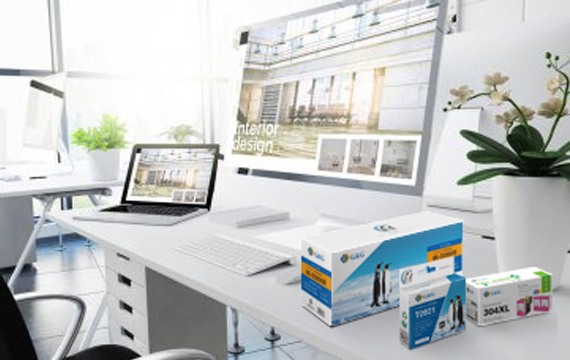 From Humble Beginnings to Global Reach
G&G
's story began over two decades ago in the year 2000. Our founders embarked on a mission to offer consumers printing supplies that were not only of the highest quality but also respectful of Intellectual Property Rights (IPRs) held by Original Equipment Manufacturers (OEMs). Today, G&G has evolved into a global brand that reaches millions of users worldwide.
What sets G&G apart is not just their commitment to quality but also our unique brand identity. The G&G logo, resembling a pair of tightly clasped hands, symbolizes trust and reliability, values that G&G holds dear. Additionally, our choice of the emperor penguin as a mascot signifies our determination to overcome any challenges and our unwavering commitment to the environment. The penguin can be found on product packaging, campaign slogans, and even in a series of entertaining animations.
Continuous R&D and Innovation
At the core of G&G's success is our dedication to continuous research and development (R&D). G&G doesn't just provide printing solutions; we strive to offer a unique and exceptional printing experience. This commitment to innovation ensures that our customers always have access to the latest and most advanced printing technologies.
In a competitive market, trust is paramount. G&G understands the importance of earning and maintaining the trust of our customers. Our commitment is straightforward and unwavering: we treat our customers with respect, we listen to their needs, we provide unwavering support, and we deliver products and services of the highest quality, all while adhering to the highest ethical standards.
In conclusion, G&G's journey from our humble beginnings in 2000 to becoming a global leader in printing solutions is a testament to our commitment to excellence. We have not only earned the trust of millions of users but have also set the standard for quality and ethical business practices in the industry.
When it comes to choosing a printing solution provider that delivers the best image quality and an exceptional customer experience, G&G should be at the top of your list. Our dedication to innovation, ethical approach, and unwavering commitment to excellence make us the ideal choice for all your printing needs. Choose G&G and experience the difference in quality and service for yourself.