If you're in the market for
wholesale toner supplier
s, you know that finding a reliable and trustworthy provider is crucial. With so many options out there, it can be overwhelming to decide which one is right for your business. That's why we're here to introduce you to
Ggimage
, a top-tier provider of replacement laser cartridges, replacement ink cartridges, remanufactured ink cartridges, and remanufactured toner cartridges. In this article, we'll guide you through the process of choosing the best wholesale toner supplier and explain how Ggimage can help streamline your cartridge clutch.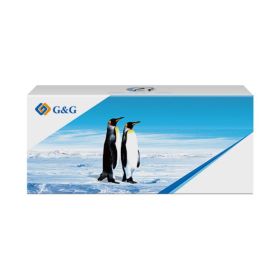 The Importance of Quality
When it comes to toner cartridges, quality should be your top priority. Poor-quality toner cartridges can damage your printer, produce subpar prints, and ultimately cost you more money in the long run. That's why it's crucial to choose a wholesale toner supplier that prioritizes quality, such as Ggimage.
At Ggimage, they use only premium materials and state-of-the-art manufacturing processes to ensure that their toner cartridges meet or exceed OEM standards. They subject each cartridge to rigorous testing and inspection to guarantee that it performs flawlessly from the first print to the last. Plus, Ggimage offers a comprehensive warranty on all of their products, so if you ever encounter any issues with their cartridges, you can rely on their exceptional customer support to resolve the problem quickly and efficiently.
Choosing Ggimage as your wholesale toner supplier means you can trust that you're getting a reliable product that won't let you down. Their commitment to quality, coupled with their extensive product line, makes them the ideal partner for any business seeking to streamline their cartridge clutch while maintaining the highest standards of excellence.
The Benefits of Remanufacturing
Remanufactured toner cartridges are a cost-effective and eco-friendly alternative to brand new cartridges. By reusing and refurbishing old cartridges, suppliers like Ggimage reduce waste and conserve resources. Plus, remanufactured cartridges are often more affordable than OEM cartridges without sacrificing quality. At Ggimage, each remanufactured cartridge undergoes rigorous testing and inspection to ensure that it meets their high standards.
Conclusion
When it comes to choosing a wholesale toner supplier, Ggimage is the clear choice for quality, affordability, and customer service. Their extensive product line, commitment to sustainability, and dedication to customer satisfaction make them an ideal partner for any business seeking to streamline their cartridge clutch. So why wait? Visit Ggimage's website today to learn more about their products and services and start experiencing the benefits of working with a top-tier wholesale toner supplier.