At
ggimage
, we are committed to delivering not just high-quality printing solutions but also a greener approach to the printing industry. As a premium global brand, we take pride in offering a diverse range of products that cater to the evolving needs of businesses and individuals alike. In this article, we delve into the world of
remanufactured toner cartridges
, exploring how ggimage's commitment to sustainability aligns perfectly with these eco-friendly printing alternatives.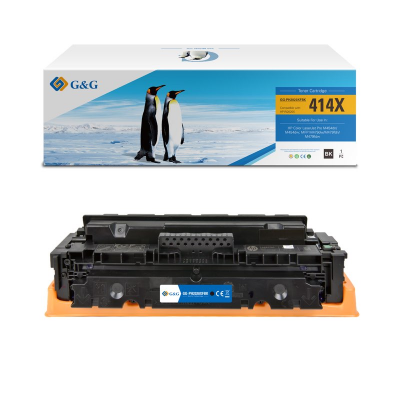 Understanding Remanufactured Toner Cartridges
Remanufactured toner cartridges, such as the GG-PH2020XBK by ggimage, offer an environmentally conscious option for those seeking quality without compromising on their carbon footprint. These cartridges are carefully restored to their original specifications, ensuring optimal performance while reducing waste.
The ggimage Brand and Sustainability
At ggimage, sustainability is more than just a buzzword. It's an integral part of our brand's DNA. Our dedication to the environment is reflected not only in our products but also in our practices. We actively harness solar power, recycle water used in production, and even engage in tree-planting initiatives in desert regions. Our commitment to a closed-loop recycling program also extends to remanufacturing a variety of used toner and ink cartridges.
Benefits of Remanufactured Toner Cartridges
1.Economic Viability: Remanufactured toner cartridges are a cost-effective alternative to OEM cartridges. The GG-PH2020XBK offers a page yield of 7500, making it a reliable choice for businesses and individuals alike.
2.Reduced Environmental Impact: By choosing remanufactured cartridges, you contribute to a decrease in electronic waste and help conserve valuable resources.
3.Quality Assurance: ggimage's commitment to delivering excellence ensures that remanufactured cartridges undergo rigorous testing to match the quality of OEM counterparts.
Compatible Laser Cartridges for Sustainable Printing
Our GG-PH2020XBK toner cartridge is compatible with HP Color LaserJet Pro printers, including models like M454dn/M454dw and MFP M479dw/M479fdn/M479fdw. This compatibility ensures that you can maintain your commitment to sustainability without sacrificing print quality or efficiency.
A Sustainable Future with ggimage
In a world where environmental responsibility is crucial, ggimage stands as a beacon of sustainable innovation. Our remanufactured toner cartridges, like the GG-PH2020XBK, empower you to make eco-conscious choices without compromising on performance. As we continue to evolve, we invite you to join us in embracing a greener future for printing.
Conclusion: Embrace Eco-Friendly Printing with ggimage
Incorporating remanufactured toner cartridges into your printing routine is a meaningful step towards environmental preservation. At ggimage, we're not just providing printing solutions; we're delivering a promise of sustainability. By choosing the GG-PH2020XBK and other ggimage products, you contribute to a world where quality, efficiency, and eco-friendliness coexist harmoniously. Together, let's champion a greener way of printing for a brighter tomorrow.