At
ggimage
, we take pride in delivering exceptional printing solutions that cater to your needs. When it comes to high-quality printing, utilizing the right ink cartridges is paramount. Our extensive range of
HP Photosmart ink
cartridges ensures a seamless printing experience, allowing you to achieve vibrant and professional results without compromising on quality.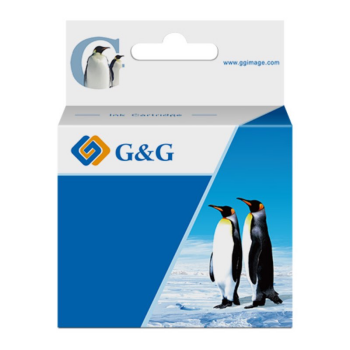 The Perfect Fit for HP Photosmart Printers
We understand the importance of compatibility when it comes to ink cartridges. Our Reman Ink Cartridges for Hp C8771E are specifically designed to work harmoniously with a wide range of HP Photosmart printers, including models like Photosmart 3110, 3210, 3310, D7160, and more. These cartridges are engineered to seamlessly integrate with your printer, ensuring consistent and high-quality output.
Unparalleled Print Quality and Yield
When you choose ggimage's Reman Ink Cartridges, you're choosing excellence. Our cartridges are crafted to deliver stunning cyan prints, adding a touch of vibrancy to your documents and photos. With a page yield of 400 and a substantial ink capacity, you can complete multiple projects without the worry of running out of ink. Whether it's vibrant photos or detailed documents, our cartridges consistently provide exceptional results.
Commitment to Sustainability
At ggimage, we take environmental responsibility seriously. Our commitment to sustainability is reflected in every aspect of our operations. From using solar power to reduce our carbon footprint to recycling water used in production, we're dedicated to minimizing our impact on the environment. Our Reman Ink Cartridges are a part of our close-the-loop recycling program, contributing to a greener future.
Experience the ggimage Difference
When you choose ggimage, you're choosing more than just ink cartridges – you're choosing a brand that's dedicated to your satisfaction. Our commitment to earning your trust is unwavering. We understand the importance of providing ethically produced, reliable products that meet your printing needs. With ggimage, you can be confident in a printing experience that combines quality, affordability, and integrity.
Conclusion
In conclusion, ggimage's Reman Ink Cartridges for Hp C8771E are more than just ink cartridges; they're a testament to our dedication to excellence. With seamless compatibility, exceptional print quality, and a commitment to sustainability, these cartridges redefine your printing experience. Elevate your projects and achieve remarkable results with ggimage's ink cartridges – the perfect choice for your HP Photosmart printer.
With ggimage, your printing needs are met with precision, quality, and care. Choose the best – choose ggimage for your printing solutions.