As a dedicated provider of innovative printing solutions,
ggimage
takes pride in delivering premium quality products that cater to the needs of both businesses and individuals. Our commitment to excellence shines through in our line of
compatible ink cartridges for Epson
. With a focus on efficiency, cost-effectiveness, and environmental responsibility, ggimage brings you reliable printing solutions that elevate your experience.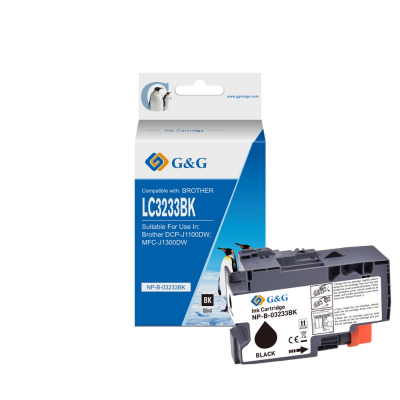 Discovering the Power of Compatible Ink Cartridges for Epson
When it comes to optimizing your printing processes, our range of compatible ink cartridges for Epson stands as a testament to ggimage's dedication to quality. These cartridges are designed to seamlessly integrate with your Epson printers, ensuring a hassle-free experience and maintaining the integrity of your printing tasks.
Unveiling the Epson C13T944140 Series
One of our standout offerings is the Epson C13T944140 series, designed for businesses seeking impeccable print quality and enhanced work efficiency. These business ink cartridges come equipped with a chip, ensuring seamless compatibility and hassle-free installation in Epson WorkForce Pro models such as WF-C5210DW, C5290DW, C5710DWF, and C5790DWF. With a substantial page yield of 3000 and a rich black ink color, you can trust these cartridges to consistently produce professional-grade prints.
ggimage's Commitment to Quality and Sustainability
At ggimage, we believe that our products should not only meet the highest standards of quality but also contribute to a greener environment. Our dedication to sustainability is reflected in our choice to actively reduce our carbon footprint through initiatives like solar power utilization and water recycling in our production processes. Our commitment goes beyond that, as we remanufacture a wide range of used toner and ink cartridges through our close-the-loop recycling program, promoting a circular economy.
Elevating Your Printing Experience
With over two decades of experience, ggimage has established itself as a global brand that values innovation, reliability, and customer satisfaction. Our compatible ink cartridges for Epson not only ensure top-notch printing results but also contribute to cost savings without compromising quality. We understand the importance of trust in supplier-customer relationships, and we're dedicated to earning that trust through ethical, respectful, and honest practices.
Conclusion
In the world of printing, ggimage shines as a premium brand that combines innovation, sustainability, and quality. Our range of compatible ink cartridges for Epson, including the remarkable Epson C13T944140 series, showcases our commitment to enhancing your printing experience. As you invest in our products, you're not only benefitting from efficient and reliable solutions but also contributing to a greener planet. Join us in our journey towards a better printing future with ggimage.