At
ggimage
, we are dedicated to delivering the finest printing solutions that create a lasting impact. As a distinguished global brand, we are committed to providing comprehensive and cost-effective print solutions that redefine customer experiences through constant innovation. With a staggering user base exceeding 200 million worldwide, ggimage stands as a benchmark for gold-standard consumables and professional printing solutions.Try ggimage's
LaserJet toner cartridges
for a better experience.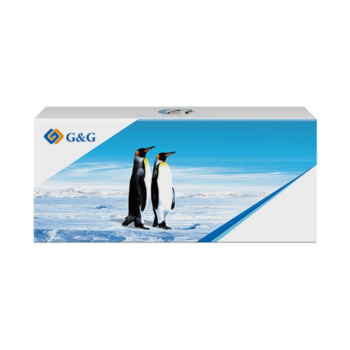 Our Journey to Excellence
The journey began in 2000 when ggimage tirelessly worked to provide consumers with innovative, high-quality alternatives for printing supplies. We meticulously uphold the Intellectual Property Rights (IPRs) of Original Equipment Manufacturers (OEMs), reflecting our dedication to ethical practices. Today, we continue to offer a printing experience that is affordable, reliable, efficient, and sustainable.
Symbolizing Trust and Reliability
Our emblem, featuring clasped hands, epitomizes the trust and reliability that underpins our brand. Inspired by the unwavering spirit of emperor penguins, adopted as our mascot after a visit to Antarctica in 2003, ggimage reflects their resilience in overcoming challenges. This commitment to determination is a testament to our dedication to both excellence and the environment.
Earning Your Trust: The ggimage Approach
Trust is the bedrock of the printing industry, and at ggimage, we recognize its importance. We pledge to earn your trust through respectful, ethical, and honest practices. Our products and services are meticulously curated to provide consumers with the ultimate print experience.
Championing Sustainability: ggimage's Green Commitment
The query often arises: do the "Gs" in ggimage signify "Going Green"? Indeed, they do. Our dedication to environmental stewardship is unwavering. We actively reduce our carbon footprint through solar power utilization, water recycling in production, desert afforestation, and remanufacturing used toner and ink cartridges within our close-the-loop recycling program.
Introducing ggimage's Compatible Laser Cartridges
Explore ggimage's commitment to affordability and premium quality through our Compatible Laser Cartridges. These cartridges cater to laser printers while respecting the intellectual property rights of printer OEMs.
ggimage Hp Laserjet Toner Replacement For W1340X
Discover the NT-PH1340X, a replacement toner cartridge crafted for HP LaserJet M209 and MFP M234. With an impressive page yield of 2400 and a sleek monochromatic output, this cartridge epitomizes ggimage's commitment to quality and innovation.
Conclusion
In conclusion, ggimage is synonymous with innovation, sustainability, and uncompromised quality in the world of printing. Elevate your printing experience with ggimage's LaserJet Toner Cartridges, where every print embodies excellence, innovation, and a greener future. Embrace ggimage and redefine the art of printing today.