When it comes to delivering exceptional print solutions that cater to the needs of millions,
ggimage
stands as a premier global brand dedicated to providing cost-effective and innovative printing options. With a legacy of more than two decades, ggimage has been a reliable partner for over 200 million end-users worldwide, offering top-notch consumables and professional printing solutions. In this article, we'll delve into the world of ggimage's renowned
HP Color Laser Toner
Cartridges, showcasing their commitment to quality, sustainability, and innovation.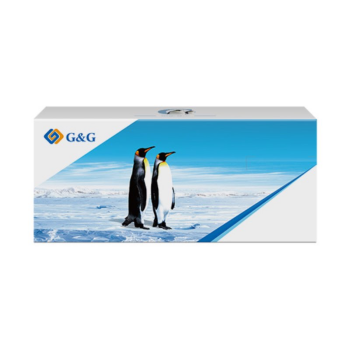 Ggimage's Commitment to Excellence
At ggimage, our core mission revolves around delivering the best images and experiences to our customers. Through continuous innovation and research, we've evolved into a trusted brand that provides one-stop print solutions. Our journey began in 2000, driven by the desire to offer high-quality, innovative alternatives to printing supplies while honoring the Intellectual Property Rights (IPRs) of OEMs.
Unveiling the HP Color Laser Toner Cartridges
One of our standout products, the ggimage Hp Color Laser Toner CF276A(76A), exemplifies our commitment to quality and sustainability. These remanufactured laser cartridges provide a green choice for your printing needs, and they're designed to seamlessly fit HP LaserJet Pro M304/M404n/dn/dw and MFP M428dw/fdn/fdw models. The GG-PH276CF cartridge comes with a chip for smooth integration and offers an impressive page yield of 3100 pages.
The ggimage Experience - Trust and Reliability
Our logo, which features clasped hands, symbolizes trust and reliability – two cornerstones of the ggimage experience. We have earned the trust of our customers over the years by treating them with respect and delivering products and services that consistently exceed their expectations. With our new slogan "Your Image Matters," we emphasize our dedication to serving your printing needs at every level.
Innovating Printing Excellence
Innovation is at the heart of ggimage's success. We are driven by the desire to provide a unique and superior printing experience. With continuous research and development efforts, we stay ahead in the industry, offering products like the ggimage Hp Color Laser Toner CF276A(76A) that combine exceptional quality with affordability.
Conclusion
Choosing ggimage for your printing needs means opting for excellence, trust, and sustainability. Our HP Color Laser Toner Cartridges, such as the ggimage Hp Color Laser Toner CF276A(76A), exemplify our dedication to innovation and customer satisfaction. With more than two decades of experience and a commitment to delivering a unique and outstanding printing experience, ggimage is your partner in achieving the best printing results while making a positive impact on the environment.