Are you a printer owner considering the use of compatible printer cartridges? Are you concerned about the impact of using compatible printer cartridges on your printer's warranty? These are common questions that arise when considering alternative options for printer consumables. Intrigued? Let's dive into the world of printer warranties.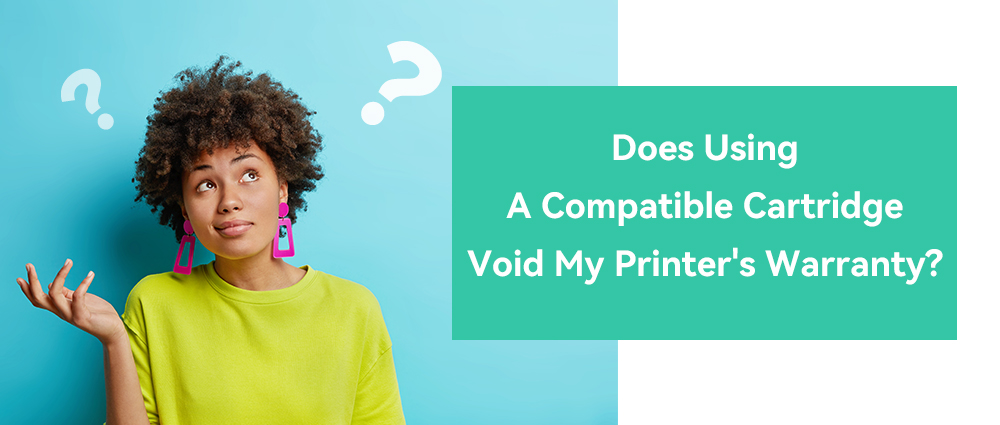 Secure Your Warranty with Proper Cartridge Use
Printer manufacturers encourage the use of genuine OEM cartridges to maintain optimal performance and quality. However, using compatible cartridges should not void your printer's warranty, provided that they are used properly and do not cause any damage to the printer. It is crucial to choose compatible cartridges that are specifically designed for your printer model and sourced from reliable compatible cartridge manufacturers.
Warranty Policies
Printer manufacturers often provide warranty coverage for their products to assure customers of their reliability and performance. It is important to note that printer manufacturers may have different policies, so it's advisable to consult your printer's warranty documentation or contact the manufacturer for specific information. By reviewing the warranty documentation, you can gain insights into any limitations or exclusions related to compatible consumables. Opt for a trusted compatible toner cartridge manufacturer like G&G!We have invested in R&D to ensure that our cartridges work seamlessly with their respective printers and do not cause any damage to printers. By using high-quality compatible cartridges from G&G, you could minimize the risk of experiencing issues that could potentially void your printer's warranty.
Best Practices
To minimize any potential warranty disputes or issues, here are some best practices to consider:
>> Review your printer's warranty documentation
Familiarize yourself with the specific terms and conditions outlined by the printer manufacturer regarding compatible consumables.
>> Keep the original cartridges
If possible, keep the original cartridges that came with your printer. You can use them for troubleshooting purposes or during the warranty period if necessary.
>> Choose a reputable compatible cartridge manufacturer
Opt for a trusted compatible toner cartridge manufacturer like G&G, known for producing reliable and high-quality products. Look for positive customer reviews and warranties provided by the manufacturer.
>> Maintain proper cartridge installation: Follow the manufacturer's guidelines when installing compatible cartridges to ensure correct installation and avoid any potential issues.
In conclusion, using a compatible printer cartridge does not automatically void your printer's warranty. While printer manufacturers may prefer the use of their own cartridges, consumers have the right to choose compatible printer cartridges for cost-effective printing and comparable performance.