At
GGimage
, we embark on an innovation journey that began in 2000 with a clear mission: to revolutionize the printing consumables market. Our goal was to provide consumers with innovative, high-quality alternatives that respect the intellectual property rights (IPR) of original equipment manufacturers. Today, we continue our legacy by delivering a seamless printing experience through our range of affordable, simple, reliable, efficient, and sustainable products and services.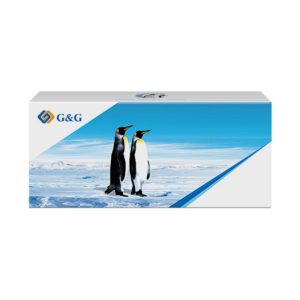 Revealing GGimage's Laser Printer Cartridges
Introducing our flagship product: the
laser printer toner cartridges
from GGimage, model GG-PH2023XFM. This remanufactured cartridge is designed to be compatible with HP Color laser jetPro M454dn/M454dw and MFP M479dw/M479fdn/M479fdw models, providing an exceptional printing experience. With an impressive page yield of up to 6,000 pages, it ensures longevity while delivering high-quality output. This magenta cartridge also comes equipped with a chip for seamless integration.
Trust and Reliability at the Core
Trust and reliability are the guiding principles at GGimage, forming the foundation of everything we do. Our logo, featuring clasped hands, symbolizes the strong bond we build with our customers. We take pride in our mascot, the emperor penguin, representing our resilience and unwavering commitment to overcoming challenges while protecting the environment.
Shifting the Focus - "Your Image Matters"
For decades, our slogan "Working for the best image" has reflected our dedication to delivering an exceptional print experience. Now, "Your Image Matters" takes center stage, emphasizing our focus on meeting our customers' needs and requirements. We firmly believe that high-quality printing adds integrity to everyone who uses GGimage products.
GGimage's Green Initiative
At GGimage, the "g" in our name doesn't just stand for GGimage; it signifies our commitment to "going green" through sustainable practices. We actively reduce our carbon footprint by harnessing solar energy and recycling water, demonstrating our dedication to protecting the environment. Our closed-loop recycling program further solidifies our commitment to being fundamentally environmentally friendly.
Conclusion
In conclusion, GGimage is your trusted source for high-quality laser printer toner cartridges that meet and exceed your printing needs. Our commitment to trust, reliability, sustainability, and customer satisfaction sets us apart in the industry. Experience the GGimage difference with products that not only deliver exceptional printing results but also contribute to a greener environment.
Choose GGimage for a premium printing experience that combines quality, integrity, and environmental responsibility. With our laser printer toner cartridges, your prints will consistently maintain the high standards of clarity and vibrancy that you expect. GGimage is your partner in printing excellence.