At
ggimage
, we take pride in being a premium global brand that brings the best images to millions through cost-effective print solutions. Our commitment to continuous innovation and exceptional customer experiences has made us a trusted name among more than 200 million end-users and consumers worldwide. This article delves into the world of ggimage, focusing on our renowned
HP Cartridge Toner
range. We'll explore how our dedication to quality, sustainability, and innovation sets us apart.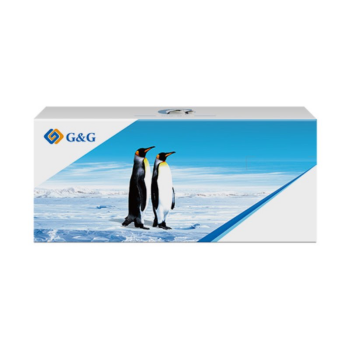 Our Commitment to Excellence
With a legacy spanning over two decades, our journey began in 2000. We embarked on a mission to provide consumers with innovative, high-quality alternatives in printing supplies while respecting Intellectual Property Rights (IPRs) of OEMs. Today, we continue to offer a quality printing experience, backed by simplicity, affordability, reliability, efficiency, and sustainability.
Trust and Reliability in Every Print
Trust and reliability are the cornerstones of ggimage. Our iconic logo, featuring clasped hands, reflects the strong bond we build with our customers. We're proud to have the emperor penguin as our mascot, representing determination and our unwavering commitment to overcoming challenges, all while nurturing the environment.
Your Image Matters to Us
For years, our slogan "Work for the Best Image" echoed our dedication to delivering exceptional printing experiences. Today, with "Your Image Matters," we underline our focus on fulfilling our customers' needs and demands. We believe that a quality print upholds the integrity of every person who uses a ggimage product.
Embracing Sustainability - "Going Green"
The "Gs" in ggimage stand for more than just a name. They stand for "Going Green." Our commitment to sustainability is reflected in our practices. We actively reduce our carbon footprint through solar power adoption, water recycling, tree planting in desert regions, and our close-the-loop recycling program for a wide range of used toner and ink cartridges.
Introducing ggimage's HP Cartridge Toner
Allow us to introduce our flagship product: the ggimage Hp Ink Toner Cartridges, model GG-PH2110XFBK. This remanufactured cartridge is designed to elevate your printing experience. Compatible with HP Color LaserJet Pro M255dw, MFP M282nw, M283cdw, and M283fdw models, this black cartridge comes equipped with a chip for seamless integration. It offers a page yield of 3150 pages, ensuring both longevity and quality.
Conclusion
Choosing ggimage's HP Cartridge Toner means choosing quality, sustainability, and innovation. Our journey from inception to becoming a trusted brand reflects our unwavering commitment to excellence. With the ggimage Hp Ink Toner Cartridges, model GG-PH2110XFBK, you're selecting top-tier performance and exceptional results. Be part of our commitment to delivering superior print solutions while contributing to a greener future. Experience the excellence of ggimage today.