At
G&G
, we understand the importance of choosing a brand you can trust when it comes to
office ink
. We are committed to providing high-quality products and exceptional customer service to earn your trust. Our replacement ink bottle for HP GT51BK, G&G No.: NPR-GT51BK, offers reliable performance and a seamless printing experience.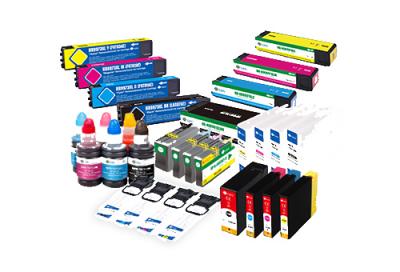 Global Service Centers
We believe in going the extra mile to ensure customer satisfaction. We understand that encountering issues with your office ink can be frustrating. That's why our knowledgeable team of experts is ready to assist you at our service centers. Whether you need troubleshooting assistance or guidance on optimizing your printing experience, we are here to help. With our six after-sales service centers located around the world, including four in Europe, we are well-equipped to provide dedicated technical support, maintenance kits, and instructional guidance. Our global service centers are here to address any concerns you may have, making sure you enjoy worry-free after-sales service.
Earning Your Trust
Trust is something that must be earned, and at G&G, we take this commitment seriously. We understand that as a customer, you deserve respect and reliable products. We value your feedback and actively listen to your needs, ensuring that we meet and exceed your expectations. By actively listening to our customers, we can gain valuable insights into their preferences, pain points, and expectations. This allows we to tailor our services to meet their specific needs and deliver a personalized experience. Additionally, taking customer feedback into account helps identify areas for improvement and innovation within our offerings. Our goal is to support you in providing the best print experience for your customers.
Ethical and Honest Approach
Ethics and honesty form the foundation of our business practices. We believe in conducting ourselves with integrity and transparency. When you choose G&G office ink, you can trust that our products and services are delivered ethically and honestly. We strive to build long-term relationships with our customers based on trust and mutual respect.
Conclusion
As Thanksgiving Day approaches, we would like to express our gratitude for choosing G&G as your trusted office ink supplier. We understand that trust is earned, and we are dedicated to delivering the quality products and exceptional service necessary to maintain that trust. Our global service centers, ethical approach, and commitment to earning your trust are what set us apart. Thank you for choosing G&G office ink, and we look forward to continuing to provide you with the very best print experience.