G&G is pleased to announce—Natasha Gonzalez, from Chile—as the first G&G "Going Green" Ambassador for 2022. Gonzalez has not only been congratulated by G&G but has also been offered a whole year's supplies for her office's three printers.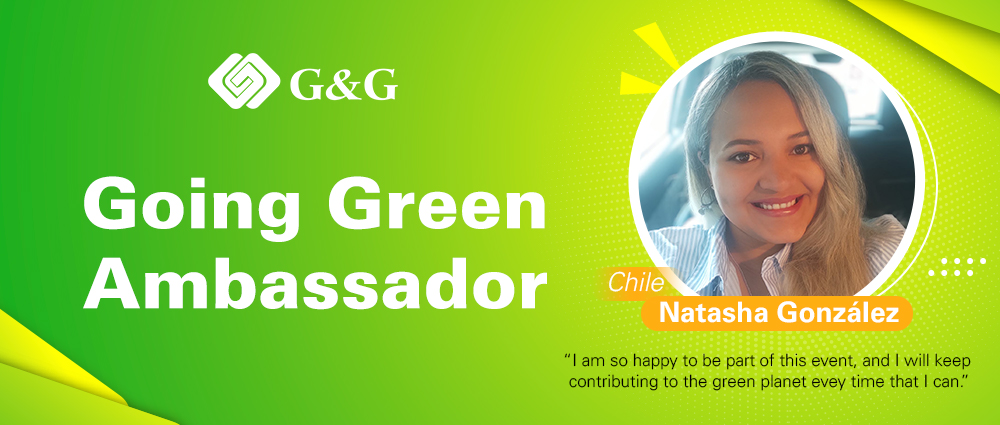 As G&G "Going Green" Ambassador, Gonzalez managed to "turn trash into treasure". She insisted on collecting used cartridges in a recycling box. And sending them to a "Recycling Plant". This centre sorts the cartridges so that every part in good condition can be reused and remanufactured. Broken, unrepairable or unusable parts are all sent to an accredited recycling program.
Gonzalez' passion for reuse and recycling coincided with G&G GOING GREEN recycling program. Since 2019, this program has encouraged end-users in Europe, the USA and China to return their used cartridges for recycling using a convenient, free mail-back service. A total of 230,218 cartridges were recycled in 2021.
More G&G "Going Green" Ambassadors are yet to be identified and potential candidates—those who would like to win a year's free supply of G&G cartridges—are urged to contact a G&G sales manager or send an email to info@ggimage.com.
More winners of G&G "Going Green" Ambassador will be revealed soon.