Last July, G&G officially announced it has started a recycling program in Europe and USA as part of its long-standing commitments for a greener planet. G&G continues to make progress towards its goal, despite the challenging environment caused by Covid-19.

G&G recycling program enables consumers to take a free and easy way to achieve their goal of reducing environmental footprint. Consumers can return their used ink cartridges at their convenience via a postage-paid envelope enclosed in the packaging of G&G cartridges.

By the end of 2020, G&G's recycling program has made some impressive progress: about 110,000 cartridges have been recycled and the utilization of empties ups to 70%.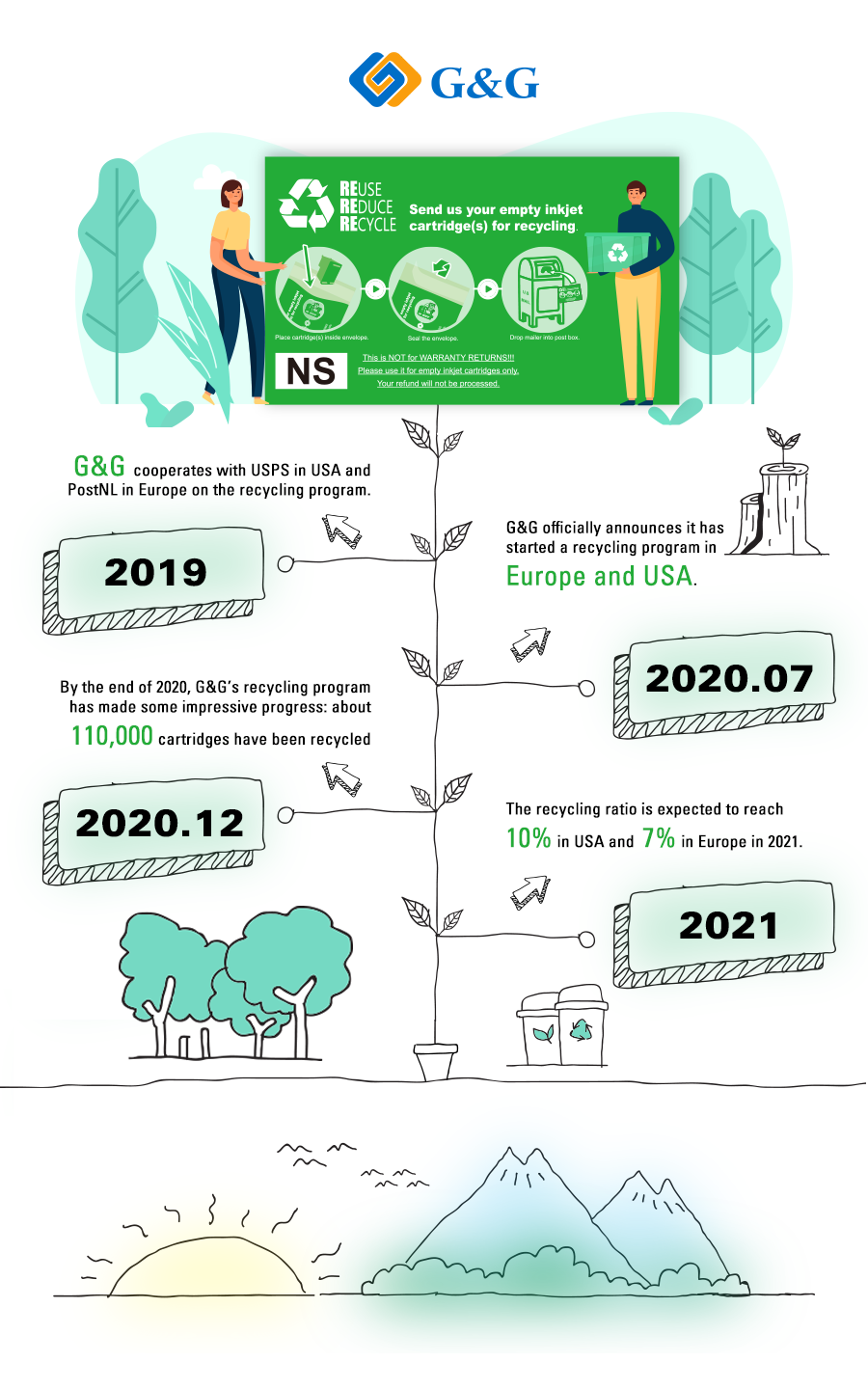 "Thanks for those customers who are willing to put their words into action by supporting G&G recycling program. It's incredibly important that manufacturers, importers, distributors and downstream users within the supply chain work together to help drive change at scale. G&G will continue its efforts to make a difference for the planet and we hope more people will join us. " said Eric Zhang, the General Manager of Ninestar Image.

To learn more about this program, please send email to info@ggimage.com