"Going Green with G&G!"

As part of its strong commitment to preserving our planet, G&G has started a recycling program in Europe and USA.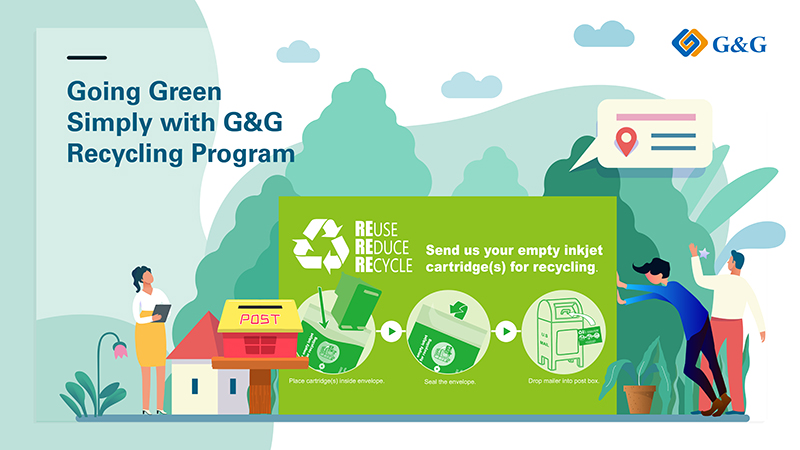 G&G recycling program provides consumers a free, easy and environmentally responsible way to recycle empty ink cartridges. Consumers are encouraged to return their used ink cartridges to G&G Recycle Centers via a postage-paid envelope enclosed in the packaging of G&G cartridges.

"We want to play our part in addressing environmental issue. That's why G&G is taking steps from the very beginning: the product design stage, which includes using more environmental compliant materials, reducing unnecessary packaging and improving product recycling system. Yet, addressing this issue is not a challenge G&G can tackle alone. Together we can do more for our planet. I believe G&G Recycling Program is exactly the essential part for us to engage with our suppliers, partners and consumers to help drive change at scale." said Jackie Zhang, the Vice General Manager of Ninestar Image.

To learn more about this program, please send email to info@ggimage.com.