As a business owner or procurement professional, you know that purchasing toner cartridges for your printers can be a time-consuming and frustrating process. Between researching suppliers, comparing prices, and ensuring the quality of the product, it's easy to get bogged down in the details. But what if there was a way to streamline this process and make it more efficient? That's where working with a trusted
toner supplier
comes in. In this blog post, we'll explore how partnering with the right supplier like
GGimage
can simplify your purchasing process and help you save time and money along the way.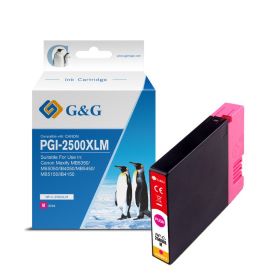 Benefits of Streamlining Purchasing with a Trusted Toner Supplier
1. Save Time: When you work with a trusted supplier, you can be sure that they will have the inventory in stock that you need to keep your business running smoothly. This eliminates the need for you to search around for multiple suppliers or wait for orders to come in from different vendors.
2. Save Money: In addition to having the inventory in stock that you need, working with a trusted supplier also allows you to take advantage of bulk discounts and other cost-saving opportunities. This can help reduce your overall spending on printer toner and other office supplies.
3. Improve Customer Service: When you have a streamlined ordering process, it's easier to track shipments and manage customer expectations. This can lead to improved customer satisfaction and fewer issues with backorders or late deliveries.
4. Streamline Your Operations: A streamlined purchasing process can help simplify your back-end operations and make it easier for your team to stay organised and efficient. This can free up time and resources that can be better spent on other areas of your business.
1. A wide selection of top-quality products: You'll be able to choose from a wide selection of toner cartridges that are designed to work with your specific printer model.
2. Competitive prices: Trusted suppliers offer competitive prices on their products, so you can get the best value for your money.
3. Convenient shopping: You'll be able to shop for toner cartridges online at any time, day or night.
4. Fast shipping: Trusted suppliers ship their products quickly, so you won't have to wait long to get your hands on the cartridges you need.
In conclusion, finding a reliable toner supplier like GGimage is essential to ensuring that you get the best services and products. The right toner supplier can provide high-quality services for those looking to purchase or upgrade their current supplies. With these solutions, you can find the perfect partner who will meet your needs and help you improve your business operations.