At
ggimage
, our mission is to provide top-tier print solutions that leave a lasting impression. As a premium global brand, we are committed to offering cost-effective, comprehensive print solutions that redefine customer experiences through constant innovation. With a global user base exceeding 200 million, ggimage's gold standard consumables and professional printing solutions have set new benchmarks for quality and excellence.Enhance your printing experience with our
hp ink toner cartridges
.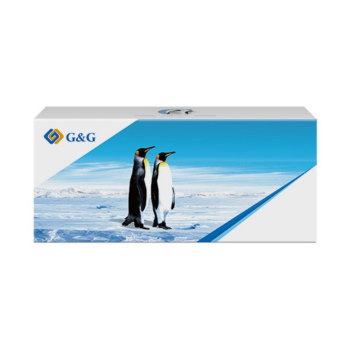 Shaping Values Through Slogans
For decades, ggimage's slogan "Work for the Best Image" reflected our unwavering commitment to delivering quality products and an exceptional printing experience. Now, with the slogan "Your Image Matters," we shift the spotlight onto our customers' needs, emphasizing the profound impact that a quality print holds in providing integrity to every ggimage product user.
A Brand Anchored in Innovation
At ggimage, we passionately pursue a unique and unparalleled printing experience through continuous research and development. Our commitment to innovation drives us to redefine the way you interact with your printed materials, ensuring each document resonates with quality and precision.
Earning Your Trust: The Ethical Way
Trust is the cornerstone of the printing industry, and at ggimage, we comprehend its paramount importance. We pledge to earn your trust through respect, active listening, and steadfast support. Our range of products and services are meticulously crafted to ensure your consumers receive the finest print experience. Our ethical practices, coupled with transparent honesty, distinguish ggimage as a reliable partner.
Towards a Sustainable Future with ggimage
The query often arises: does the "Gs" in ggimage signify "Going Green"? Indeed, this is accurate. Our resolute commitment to environmental sustainability is manifested through tangible actions. Our initiatives include harnessing solar power, recycling water in production processes, afforesting arid regions, and remanufacturing used toner and ink cartridges within our close-the-loop recycling program.
Discover ggimage's Reman Laser Cartridges
ggimage's Reman Laser Cartridges exemplify our dedication to offering trusted quality and eco-conscious choices. Tailored for laser printers, these cartridges redefine printing excellence.
ggimage Hp Ink Toner Cartridges
Introducing the GG-PH2110XFBK, a remanufactured toner cartridge designed for HP Color LaserJet Pro M255dw/MFP M282nw/ M283cdw/ M283fdw. Boasting a robust page yield of 3150, a rich black color output, and an integrated chip for effortless installation, this cartridge guarantees exceptional performance with each print.
Conclusion
In conclusion, ggimage transcends conventional printing norms through innovation, sustainability, and impeccable quality. Elevate your printing experience with ggimage's HP Ink Toner Cartridges, where every print exemplifies excellence, innovation, and a commitment to a greener world. Embrace ggimage and redefine the art of printing today.