At
GGimage
, we believe that quality isn't just a promise; it's the very foundation of our brand. Our commitment to excellence begins with sourcing the finest raw materials. We partner with world-class suppliers who share our unwavering pursuit of perfection. In this article, we'll explore how GGimage's dedication to quality, precision, and customer-focused innovation makes us the trusted choice for
wholesale ink and toner distributors
.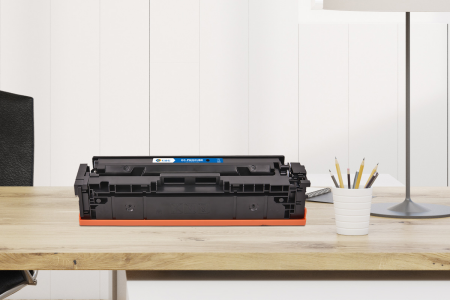 Quality Starts with Superior Raw Materials
At GGimage, we understand that quality is rooted in the materials we use. Our materials engineers meticulously scrutinize every component that goes into our cartridges, from ink and toner to drums and beyond. We collaborate with renowned suppliers who share our passion for excellence, ensuring that the foundation of our products is of the highest caliber.
Laboratory Precision: Setting Industry Standards
In our state-of-the-art laboratory, GGimage's materials engineers subject every raw material to rigorous analysis. This meticulous testing process goes beyond industry standards to guarantee superior quality. We employ cutting-edge measuring and testing equipment to ensure that these materials not only excel individually but also synergize perfectly within our cartridges.
Precision in Production: Component Uniformity
Before any component enters our production line, it undergoes a series of stringent quality checks. This stringent process ensures that every part, from ink to toner, contributes to the overall performance and longevity of the cartridge. Precision isn't just a goal at GGimage; it's our standard practice because we understand that even the smallest details matter.
Customer-Focused Innovation
What truly sets GGimage apart is our unwavering commitment to our customers, especially wholesale ink and toner distributors. We recognize the unique challenges you face and continuously innovate to not only meet but exceed your needs. Our cartridges are more than products; they are solutions designed to help your distribution business thrive.
Unrivaled Quality for Your Customers
When you choose GGimage, you choose unparalleled quality that speaks for itself. Our dedication to excellence goes beyond words; it's a daily commitment. Wholesale ink and toner distributors partnering with GGimage can be confident that they are providing their customers with products of the highest caliber. This assurance builds trust and loyalty in the highly competitive ink and toner marketplace.
Conclusion
In conclusion, GGimage stands as a beacon of quality and innovation in the world of ink and toner cartridges. We are the trusted choice for wholesale ink and toner distributors, thanks to our unwavering commitment to excellence, precision, and customer-focused solutions. Our presence in 170 countries ensures that businesses of all sizes, from small enterprises to large corporations and even home users, have easy access to our superior printing solutions. GGimage's dedication to quality extends beyond ink and toner; we offer a comprehensive range of consumables and accessories to meet all your printing needs.