In an age dominated by digital photography, the art of preserving memories often relies on one crucial factor: the quality of your prints.
G&G
understands the significance of these memories and offers a solution that ensures they stand the test of time – EverBrite
pigment ink
.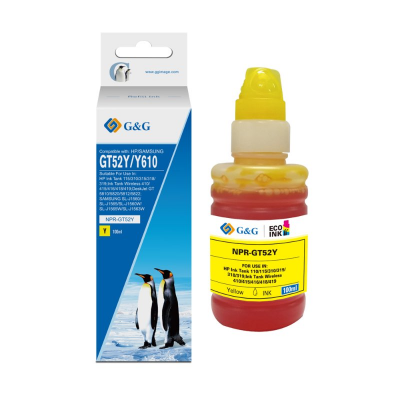 EverBrite: Where Quality Meets Durability
EverBrite isn't just any ink; it's a high-end pigment ink brand meticulously crafted by G&G. This professional-grade ink is featured in most of G&G's inkjet cartridges and ink bottles, setting a new standard for photo printing.
The EverBrite Advantage
EverBrite inks are formulated with a special recipe that imparts exceptional qualities to your prints:
1. Water-Resistant: EverBrite ink is engineered to be water-resistant, ensuring your precious memories won't be ruined by accidental spills or moisture.
2. Smudge-Resistant: Say goodbye to smudged photos. EverBrite's smudge-resistant formula keeps your prints pristine and touchable.
3. Fade-Resistant: EverBrite prints are designed to resist fading over time. Your photos will maintain their vibrant colors and sharpness, preserving the essence of the moment for generations to come.
4. Versatility: EverBrite works its magic on a wide selection of papers, giving you the freedom to choose the perfect canvas for your memories.
Our Philosophy: Memories That Won't Fade
At G&G, our philosophy revolves around one core belief: memories should last a lifetime and beyond. We understand the value of each photograph – a visual record of your life's most cherished moments.
Imagine looking at an old family photo. You see Jeremy, Sarah, James, Anna, and someone else on the end. Who's that? With EverBrite, you won't have to worry about fading memories. Our ink is engineered to produce consistently high-quality prints, ensuring the durability of your cherished moments for generations.
Unveiling the Power of EverBrite
EverBrite isn't just an ink; it's a commitment to excellence. We believe that every photo tells a story, and that story deserves to be told with vividness and clarity. Whether you're printing family portraits, landscapes, or special occasions, EverBrite ensures that your images capture the true essence of the moment.
Conclusion: Choose EverBrite for Timeless Memories
In a world filled with fleeting digital images, G&G's EverBrite pigment ink stands as a testament to the enduring power of printed photographs. It's not just ink; it's a promise – a promise to safeguard your memories, so they remain as vivid and meaningful as the day they were captured. Choose EverBrite, and let your memories live on, unmarred by time or wear. With EverBrite, your photos become more than images – they become timeless treasures.