At G&G, we understand the importance of having a portable labeling solution that doesn't compromise on quality. That's why we are excited to introduce you to
G&G
, a premium global brand that provides cost-effective one-stop print solutions. Today, we want to focus on one of our innovative products that will transform your labeling experience – the
portable label printer
.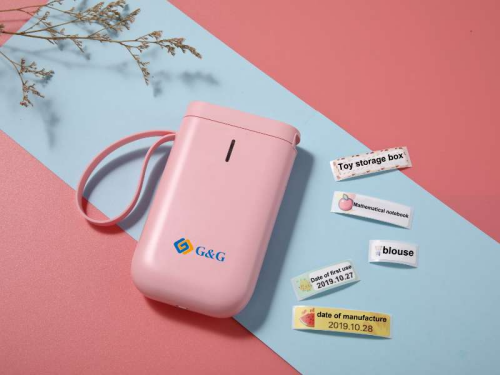 Convenience & portability
G&G's portable label printers are designed with convenience and portability in mind. These lightweight printers are compact and easy to carry, allowing you to print labels on the go and on demand. Whether you're working from different locations, attending events, or simply need to label items quickly, G&G's portable label printers are the perfect solution.
Customization options
One of the key advantages of G&G's portable label printers is their customization options. With a wide range of accessories available, you can easily customize your labels according to your specific needs. Whether you need different label sizes, colors, or materials, G&G has you covered. This flexibility ensures that you can create labels that meet your unique requirements, enhancing the professionalism and organization of your work.
Ease of use is another standout feature of G&G's portable label printers. Our printers are designed to be user-friendly, allowing you to manage your work and life seamlessly. With simple controls and intuitive interfaces, you can easily navigate through settings, input text, and select printing options. This simplicity ensures that you can focus on your tasks without any unnecessary complications.
G&G's commitment to is evident in our portable label printers as well. As part of our "Going Green" initiative, G&G actively reduces their carbon footprint by using solar power and recycling water used in production. Additionally, our close-the-loop recycling program allows tus to remanufacture a wide range of used toner and ink cartridges, minimizing waste and promoting environmental responsibility. By choosing G&G's portable label printers, you are not only getting a high-quality product but also supporting a company that prioritizes sustainability.
Conclusion
By choosing G&G's portable label printers, you can be confident that you are investing in a product that aligns with your environmental values. Not only will you benefit from the functionality and reliability of our printers, but you will also contribute to reducing carbon emissions, conserving water, and minimizing waste.