In a world filled with words and images, each print becomes a storyteller. It whispers a narrative, sparks inspiration, and leaves an indelible mark on the canvas of your imagination. At G&G, we're not just crafting cartridges; we're sculpting storytellers, each page a masterpiece waiting to be unveiled. Join us on a journey where innovation, precision, and creativity converge to redefine the art of printing.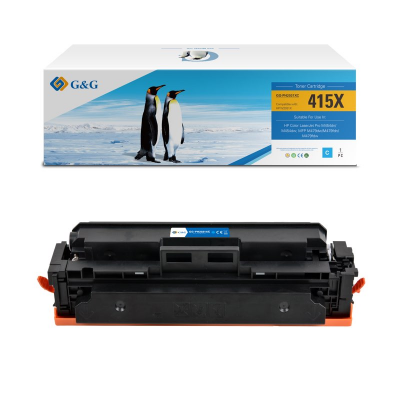 A Commitment to Quality: What Sets G&G Apart
When it comes to producing superior cartridges, G&G stands as an industry leader. We don't settle for mediocrity; we raise the bar with every cartridge we create. What sets G&G apart is our relentless commitment to quality. It's a commitment that has made us a trusted name in the world of printing.
Our dedication to excellence begins with the selection of top-tier materials. We meticulously source and test each component to ensure it meets our stringent quality standards. From the toner formulation to the drum's precision, every part of the
G&G Cartridge
undergoes rigorous testing. It's not just about ink; it's about delivering exceptional results.
Innovation That Shines Through Every Print: The G&G Difference
Innovation is at the core of what we do. We're not content with the status quo; we're driven to push boundaries and set new industry benchmarks. Our team of experts is constantly exploring cutting-edge technologies to enhance your printing experience.
One hallmark of our innovation is our dedication to sustainable printing solutions. We understand the importance of reducing our environmental footprint. That's why G&G Cartridges use non-toxic, safe toners and inks. We manufacture every cartridge in ISO 9001-certified facilities, ensuring that our production processes align with the highest quality and environmental standards.
Precision That You Can Rely On
In a world where precision is paramount, G&G Cartridges deliver uncompromising accuracy. Our state-of-the-art production lines, featuring the latest in automation technology, ensure consistent quality across every cartridge. Whether you're printing business documents that demand crisp text or vibrant images that require perfect color reproduction, G&G Cartridges rises to the occasion.
Our commitment to precision goes beyond the technical aspects. It extends to our dedication to providing solutions that meet your unique needs. We understand that one size doesn't fit all, and that's why G&G Cartridges can be customized to match your specific printing requirements. It's all part of our mission to provide you with an unparalleled printing experience.
Elevate Your Printing Standards with G&G Cartridges
In conclusion, when you choose G&G, you're choosing more than just a cartridge; you're choosing excellence. Elevate your printing standards and experience the G&G difference. Whether it's business, creativity, or personal memories, let our cartridges be the conduit for your vision. With G&G Cartridges, your prints will not only meet your expectations; they will exceed them. Experience excellence with every page you print, and discover the world of possibilities that G&G Cartridges unlock. Elevate your printing standards today.